MembersAlliance Community Impact Fund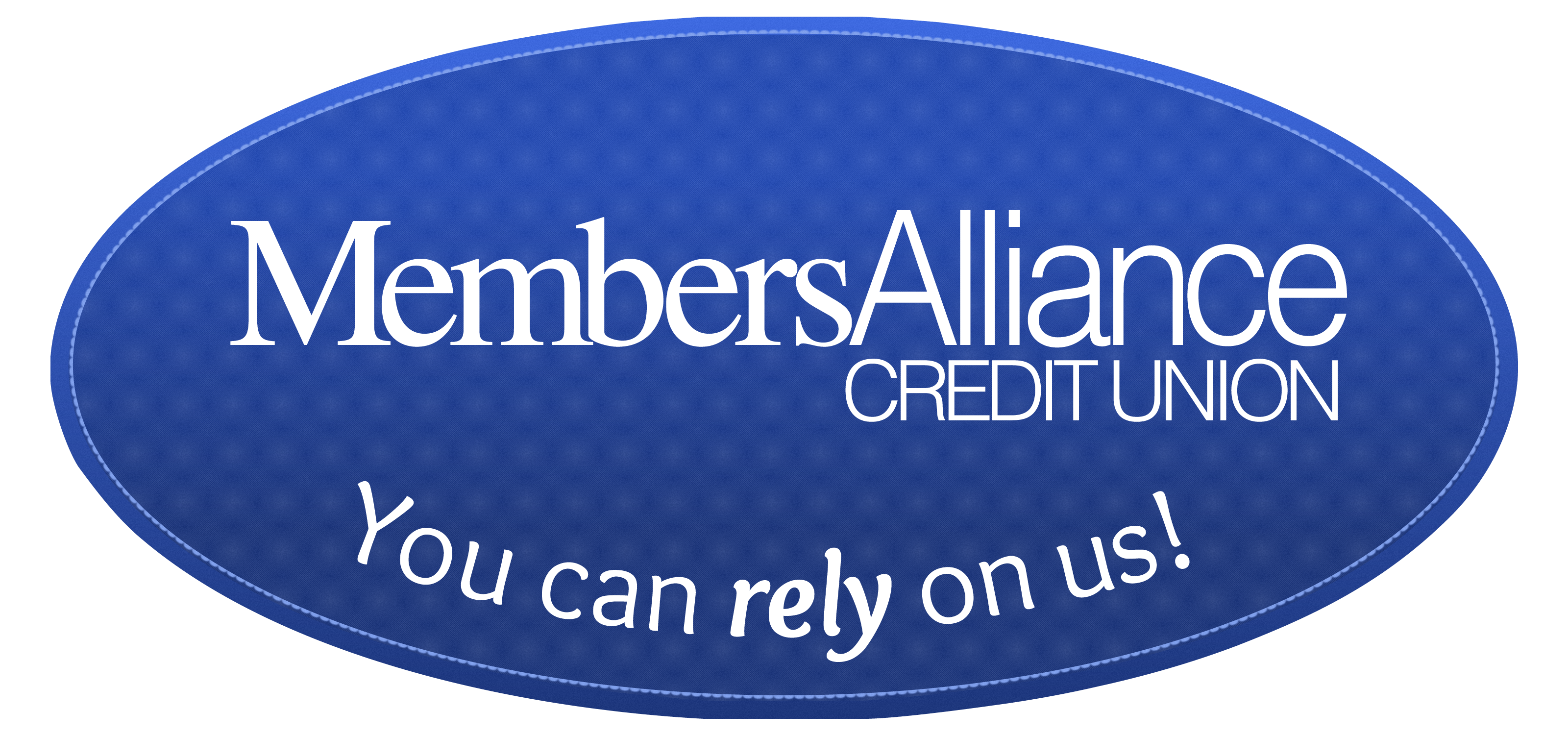 Purpose
MembersAlliance Credit Union exists to inspire financial wellness and have an empowering impact on our community.

The long-time credit union motto of people helping people, means banking services designed to maximize the positive impact on members, but it also means making a positive impact in helping build and sustain a stronger community.

MembersAlliance's strength is our community. Since January 2021, through partnerships, sponsorships, and educational programs, MembersAlliance has partnered with over 50 local organizations, and contributed over $50,000 and 475 hours to making a difference in our community. Along with their corporate efforts, their Employee Enhancement Committee (EEC) selects local nonprofit organizations to which employees can donate time, money, or supplies. 

Alone, MembersAlliance can do some good, but together, we can make a real difference. In establishing the Community Impact Fund, they hope to help facilitate these efforts and expand the positive impact within our community. In addition to facilitating employee giving, MembersAlliance members and community members can now also help further this cause, by donating funds to this Impact Fund.

Below, MembersAlliance has highlighted some of the local nonprofits the EEC will be raising funds for 2023 and when those fundraising efforts will take place. The online donation date or the check date will determine to which campaign it will be applied. Please consider joining in supporting these worthwhile organizations. Join them in their commitment to being a positive force within our community.
Would you like to support MembersAlliance Community Impact Fund?

Donate Now

Prefer to mail or drop off a check? Our mailing and physical address is:
Community Foundation of Northern Illinois
946 N Second Street
Rockford, IL  61107
Checks must be made out to the Community Foundation of Northern Illinois. Please make sure the date of checks falls within the dates listed for the campaign you would like to support. Thank you!
February 1 - February 28 | Rockford Reachout Jail Ministry
 

For over 40 years, Rockford Reachout Jail Ministry has served our community by preparing incarcerated men, women, boys and girls to succeed after they leave incarceration and return to our community.  Their mission is To Prepare At-Risk Adults and Youth for Crime-Free, Christ-Centered Life After Incarceration.

Reachout Inside 

From inside the Winnebago County Jail, Reachout Inside prepares incarcerated men and women for productive, crime-free life after incarceration.

Ministry Services Offered include classroom-based small groups, individual pastoral care, and family support services. The classroom-based small groups offer over 30 classes each week and they engage over 60% of the total jail population each year. The classes cover various topics including addiction recovery, values restructuring, and life skills. Individual pastoral care offers pastoral care and guidance, grief care, pre-release preparation guidance, prayer, and encouragement. Family support services include child placement support, legal document handling, death notices/grief care, and jail resident wellness checks.

Reachout Outside Pairs men and women returning from jail or prison with a certified Reachout Life Coach. With prayer, encouragement and a focus on Christ, our Life Coaches teach students to set goals and hold students accountable to those goals. They also help students locate vital resources (like safe & stable housing, job training, medical care, mental health care) and encourage and assist students in finding a church home. From across our community, Reachout Outside guides men and women returning from jail or prison back to productive, crime-free life in community.

Reachout Youth Combines all the ministry services of Reachout Inside and Reachout Outside but for boys and girls who are incarcerated in our community or have returned to our community from youth detention or youth incarceration. From inside the Winnebago County Juvenile Detention Center, Reachout Youth works with at-risk kids to keep them in school, off drugs, and out of gangs.
March 1 - March 24 | St. Elizabeth Catholic Community Center
Saint Elizabeth Catholic Community Center is a center of Christian service.  Through its various programs, it endeavors to improve the quality of the community.  Responding to the call of the Gospel, the staff seeks to serve all our brothers and sisters by being open to their needs.  They are called to see Christ in everyone and to respect the dignity of each person.  Having neither quotas nor restrictions, the staff looks upon color as yet another expression of the beauty of God. The community center offers various programs:

The Early Childhood Development Program offers a DCFS licensed preschool serving children ages 3-5 in a nurturing environment where children play, learn, and prepare for Kindergarten. Children are also exposed to music, art, and field trip in our community. The program is bilingual.

Youth Services offers an extended care program that offers activities before and after school to children ages 5-12. Children are provided breakfast and an after school snack. Children enrolled in RPS 205 are bussed to and from school daily. Activities offered include homework help, arts and crafts, recreation, computer lab, and field trips. Another program offer through Youth Services is Summer Camp. Summer Camp provides all day activities for children ages 5-12. The program provides breakfast, lunch, and an afternoon snack. Summer Camp is an extension of the Extended Care Program with more emphasis on field trips, community services projects, and recreation.

Community Outreach offers ESL Classes (English as Second Language) and GED Classes in collaboration with Rock Valley College. Classes are offered during morning hours in Fall and Spring Semesters. Adult fitness (including Zumba) classes are offered in the evening for adults.

Adult Emergency Services offers a food pantry, soup kitchen, clothing closet, Project HIRE, and volunteer opportunities.
March 25 - April 30 | C.A.R.E for P.E.T.S
 

C.A.R.E. for P.E.T.S. is an all-volunteer, non-profit animal welfare organization dedicated to lowering the intake numbers at Winnebago County Animal Services through various initiatives, one being adoption. C.A.R.E. for P.E.T.S. is completely funded through fundraising efforts and public donations. All of our pets are cared for by foster homes and receive complete medical care, which includes worming, vaccinations, spaying/neutering and microchipping prior to their adoption.

They are passionate about the welfare of animals and their mission at C.A.R.E. for P.E.T.S. is to provide community outreach services that will improve the health, safety and retention of pets in Winnebago County, ultimately decreasing the number entering into and housed at Animal Services.

Through C.A.R.E. for P.E.T.S and community support, they accomplish this through:

Holding Pet Health Fairs that provide vaccines, microchips, and county licenses
Coordinating with Animal Services and their Auxiliary to reunite lost/found pets
Subsidizing reclaim fees for pet owners in the most desperate of need
Advancing community education for responsible pet ownership
Impacting spay/neuter efforts to lower the unwanted pet population
Supporting pet owners on a fixed income facing relinquishment due to pet medical needs
Collaborating with local animal welfare organizations, rescue groups and veterinary clinics
May 1 - May 31 | African-American Resource Center at Booker
The African-American Resource Center at Booker (AARCB) has been a non-profit community center for over one hundred plus years. The center is located in the southwest quadrant of Rockford. AARCB provides services and resources to families through its mission of utilizing education, art recreation, mentorship, and cultural programs to create an environment that promotes and enhances the quality of life by celebrating the achievements and improving the welfare of community members. Some of the programs they offer include:

TANF flourish Program (temporary assistance to needy families) provides families with tools and support to overcome barriers that prevent employment and gain access to economic opportunities. They provide mock interviews, application practices, guest speakers, job fairs, work incentives, and dress for success practices.

TeenREACH Program is a comprehensive youth development initiative that provides after school, weekend, and summer program services to high-risk youth between the ages of 6 and 17. The goal of this program is to provide a safe environment with caring adult role models that work with attendees to increase their academic achievement and develop the life skills necessary for future success. They provide year round  homework assistance, ACT prep, scouting, field trips, music, arts and crafts, nutrition education programs, and STEM activities.

Senior Boomers Program offers seniors socialization through a volunteer ran program meeting every Tuesday and Thursday. Seniors enjoy meals and activities including bible study, book reading, dominoes, billiards, guest speakers, and field trips.
June 1 - July 14 | Marshmellow's Hope
 

Marshmallow's Hope is a nonprofit organization founded in 2018 by Laura Kane. During this time Laura states that words like mental illness, depression, and suicide were unfamiliar to her but became very real when her son, Zachary Ryan Birkholz, ended his own life at only 14 years old. Up until this point she had never really heard these topics talked about very often so she had to take a good look at went wrong. What she found was that suicide is often a result of an untreated mental illness and it can be prevented. It has a stigma that makes people ashamed of reaching out for fear of being looked at as "crazy" or "unfit" as a society, we have given mental illness a negative reputation of weakness and something that we should keep to ourselves. Our national lacks mental health resources for the youth and it is time that we step up for the future leaders of our community and break that stigma and stay alive! It takes a village to fight this fight, Laura's promise to us and her son is that she will not stop fighting for the Zachary's of the world. She won't stop fighting for the many mothers and fathers who are missing their children, she won't stop fighting for the prioritization of mental health and suicide prevention. Even if her story helps save just one more life, then her mission is worth the fight. They are voice for those who feel they don't have one. They believe the power of compassion, connection, and hope will aid in the creation of bonds that will empower those they serve to build to build trust, overcome challenges and create pathways to perseverance.

They aim for a unifying approach on prioritizing mental health, delivering education, and eradicating cultural stigmas . They strive to prevent suicide by eliminating access barriers to care, facilitating mentorship programs, and connecting our clients to comprehensive offering of support groups through our community partners- and providing graceful postvention support accepting those on their path to resilience.
July 15 - August 18 | Veteran's Drop-In Center
| | |
| --- | --- |
|   | The Veterans Drop-In Center came onto the scene in 2009, when a group of caring, compassionate people decided that Rockford area veterans and their families needed a place to gather and meet with their peers – without some of the formalities that come with other veterans' organizations. The Veterans Drop-In Center exists to help ALL veterans with a focus on helping displaced veterans. Proof of military service is required. (DD 214, VA ID card, or mail from VA.)  Their mission is to provide a safe, supportive, and positive social environment where all veterans and their families, with local veterans service organizations, can give and receive help transitioning into and continuing to adapt to post-service life. |
August 19 - September 22 | Hoo Haven
| | |
| --- | --- |
|   | Hoo Haven is dedicated to rehabilitating and releasing sick, injured and orphaned, North American Wildlife and educating individuals to the importance of conservation. Hoo Haven Wildlife and Educational Center is the only Wildlife Facility within 75 miles. Their facility has a surgery room, lab, aquatic area and more. They see over 850 mammals and birds in a year. They are 100% volunteer and donation run. One of the ways they support Hoo Haven is through doing educational programs with live animals out in the community (school, scout group, family gathering, church group, fair, etc.). |
September 23 - December 15 | Carpenter's Place & Rock House Kids
| | |
| --- | --- |
|   | The mission of Carpenter's Place is to provide the tools necessary for rebuilding the lives of homeless adults. They've been able to do that for the past 20 years through the blessings of God and the extraordinary support of kind and generous individuals, churches, clubs, businesses and organizations. They are deeply grateful to everyone who has made this life-changing work possible! Program case management and accountability, combined with the determination and hard work of their homeless guests, completes the formula for success!  In the last 12 months, homeless adults in the Carpenter's Place case management program achieved the following results: 42 obtained stable housing and 32 secured employment (24 full-time) Lives are changing in phenomenal ways! |
 

 

Rock House Kids is a 501(C)3 nonprofit organization that strives to feed Rockford's inner-city children physically, spiritually and emotionally. Since 1999, they have cared for kids, grades 1-12, by providing a safe, warm and nurturing environment four evenings a week. During evening programs they serve hot meals, and enjoy music and instructional time. The program is led by compassionate, adult volunteers who teach basic life skills, encourage the kids to do their best in school, and develop positive goals for their futures. Some of the topics taught are manners, purity, and gang avoidance and prevention. At the end of each evening, the children leave with a bag of kid-friendly, non-perishable food items to help sustain them when they are away from our program. Throughout the year they provide the children with important items such as coats, shoes, boots, socks, hats and mittens, hygiene supplies, blanket and pillow, flashlight, school supplies, and even birthday and Christmas gifts.