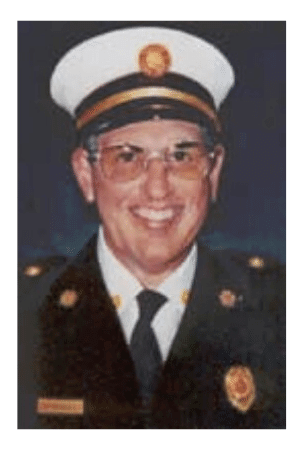 Chief David G. Bailey Fire Science Scholarship
To provide resources for accredited, sanctioned or certified fire science and/or Emergency Medical Services training.
Essay
Applications will be reviewed on a first come first served basis. The recipients will be selected by a committee consisting of the Cherry Valley Fire Protection District Chief, the M.A.B.A.S. District 8 President and a representative of the family of Chief David G. Bailey. The Community Foundation of Northern Illinois will notify the applicants of the status of their proposals after a decision has been made. Usually, applicants will be notified within a month of their application.
To apply, applicants must complete the form below and submit the following attachments:
- Documentation produced by the educational institution that describes the course you intend to take, i.e. course description, workshop flyer or training brochure.
- Letter of recommendation from your fire chief.
- A narrative of approximately 300 words that describes your future educational/career goals and how this coursework will assist you.
Chief David G. Bailey Scholarship Application Form
The completed application and the three attachments can be submitted by mail or in-person to:
ATTN: Chief David G. Bailey Fire Science Scholarship Committee
Cherry Valley Fire Protection District
P.O. Box 540
120 East State Street
Cherry Valley, IL 61016
Criteria
Applicant must
- Be a firefighter;
- Be age 18 or older;
- Be currently serving in: Cherry Valley Fire Protection District; M.A.B.A.S. Division 8 Fire Departments in Kirkland, IL; or any other fire department within Boone, Ogle, Stephenson or Winnebago County.

Funds must be used for tuition for an accredited, sanctioned or certified course relating to fire science and/or emergency medical services training (may include seminars and workshops). Applicant's commanding officer must approve courses as being pertinent to the needs of the department.
This scholarship does not have an online application. Funds available on a first come, first served basis.
Biography
June 18, 1943 – January 20, 2002

Dave joined the Cherry Valley Fire Department on April 14, 1964. He worked his way through the ranks, becoming District Chief in October, 1975. He held this position until his death. He was a member of Winnebago Fire Chiefs Association where he served as secretary/treasurer in 1973 and president 1974-75. Dave was a charter member and originator of Northern Illinois Arson Task Force. He helped develop MABAS, Division 8 (Mutual Aid Box Alarm System), serving as president since January, 1982.

Dave was a member of Winnebago County Water Rescue & Recovery Team, Southern Wisconsin and Northern Illinois Fire/Rescue Association, Illinois Fire Chiefs Association, International Fire Chiefs Association and National Fire Protection District Association.

Dave was well known for his kindness and tremendous love of the fire service. Firefighters who've served under Dave's leadership reflect his dedication to fire protection. Dave's traditions and values live on through the Cherry Valley Fire Protection District and those fortunate enough to have known him.
---
Would you like to support the Chief David G. Bailey Fire Science Scholarship? You can make a donation directly to this fund, to help grow its impact and ability to provide educational resources for students in our community — forever!