Create Your Own Endowment
Your Passion is Our Purpose
With 65 years of experience connecting donors with the causes they care about, we make giving easy. By creating an endowment you can accomplish your charitable goals, now and in perpetuity. As your partner in endowment CFNIL is a trustworthy and caring steward of your charitable intentions and contributions.
Which Endowment is Right for Me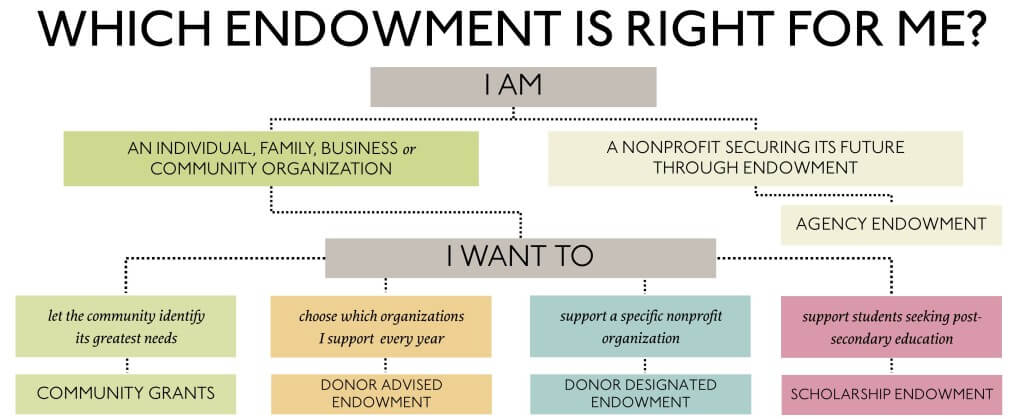 The Community Foundation of Northern Illinois has many types of endowments to help you achieve your charitable vision.
Whether you want to support students or nonprofits, a single organization or many causes, the Community Foundation of Northern Illinois has a type of endowment for you. Endowments at the Community Foundation of Northern Illinois will continue to serve your charitable vision and the region in perpetuity.
Have questions about setting up an endowment? A Community Foundation staff member would love to assist you. Call 779-210-8208 or email a Donor Service Officer to schedule an appointment with CFNIL staff.
Thanks to donors like you, last year the Community Foundation of Northern Illinois distributed more than $4.3 million to nonprofit organizations and for scholarships to students.
CFNIL's grantmaking programs, including Community Grants, distributed nearly half of those funds. To learn more about CFNIL's grantmaking, visit our Grants page.
Create an Endowment 
Any donor, large or small, may establish an endowment at the Community Foundation of Northern Illinois. Donors identify their charitable goals, then our professional staff helps achieve them. The endowment can be named after the donor or someone they wish to honor or memorialize. The endowment may support causes, organizations, or students pursuing education.
For more information, please schedule an appointment by contacting Donor Services Officer Kaye Connelly.