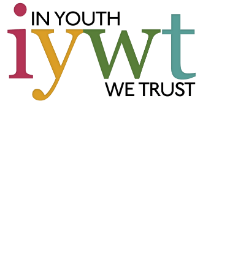 In Youth We Trust Youth Grants
In Youth We Trust is a youth philanthropy program of the Community Foundation of Northern Illinois.
Established with a grant from the Ford Foundation in 1994 and endowed by a local donor, In Youth We Trust (IYWT) teaches grantmaking, volunteerism, and leadership skills to today's youth, preparing them to be the positive change of tomorrow. Since its inception, IYWT has granted over $500,000 to youth projects in Boone, Ogle, Stephenson and Winnebago counties.
This year, the IYWT Council will distribute up to $40,000 to community projects that benefit local youth, in a grant process that mirrors CFNIL's Community Grants. 
For the 2022-2023 school year IYWT will have two grant cycles: one for proposals written by nonprofit organizations for the purpose of serving youth, and one for proposals written by youth for youth-led, youth-benefiting projects. The cycle for proposals written by nonprofit organizations will open March 2, 2023, and close April 3, 2023. The cycle for proposals written by youth will open October 28, 2022, and close November 28, 2022. The focus of the 2022 - 2023 IYWT program year is youth mental health.
Mental Health Focus Statement:
Do you have an idea that you think would better the community? After analyzing 300 survey responses from high school students in our area, we've found that mental health is a concern for many youth today. Mental health is our emotional, psychological, and social wellbeing which affects how we think, feel, and act. This year we're focusing on Protection & Advocacy, Identification & Outreach, Promotion & Awareness, Peer Support, and Family & Community Support in accordance with the Community Support System Framework. After collaborating with the YES (Youth Engagement Steering) Team, we've found that the framework was the best guide to decide how to distribute our attention and funding this grant cycle. Youth who have a project, program, or event that supports or aims to improve the mental health of our youth today, please complete this application to apply for funding.
This page describes the guidelines and process to apply for the youth-written In Youth We Trust grant cycle. Please visit this page to view details about the nonprofit (adult) In Youth We Trust grant cycle.