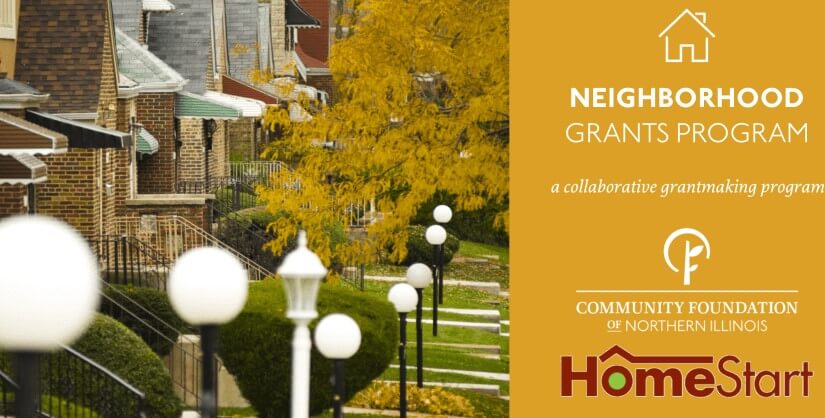 Accepting Applications for Neighborhood Grants Program
February 28, 2018
The Community Foundation of Northern Illinois (CFNIL) and NW HomeStart are accepting applications for the Neighborhood Grants Program until 5 p.m. on Monday, April 2. The Neighborhood Grants Program is available to neighborhood-based groups and nonprofit organizations operating in Boone, Ogle, Stephenson, and Winnebago Counties.
CFNIL has operated a neighborhood grants program since 1995, distributing more than $676,000 to build better neighborhoods in Rockford and beyond. This is the third year the two organizations are collaborating in order to expand the opportunity to the four-county region.
The Neighborhood Grants Program funds neighborhood projects, including but not limited to beautification, crime prevention, surveys, cleanups, newsletters, organizing, reforestation, and resident-focused education. The maximum award from the Neighborhood Grants Program is $2,500. Recipients will be announced in May.
Applications must be submitted through CFNIL's Web Portal from now until April 2. HomeStart administers the Neighborhood Grants Program, including awarding the grant funds. To learn more about the application, grant guidelines, and how to apply, visit: cfnil.org/grants/neighborhood/.
Last year's recipients included: Capron Lions Club, Center for Nonviolence & Conflict Transformation, Inc., Church School Neighborhood Association, Coronado Haskell Neighborhood Association,  Emmanuel Lutheran Church, Galapagos Rockford Charter School, Miracle Mile Rockford, North End Square Neighborhood Association, Rockford Area Habitat for Humanity, Inc., Rockford Park District Foundation, Rolling Green Association, West Gateway Coalition, and Zion West Neighborhood Association.
Through the partnership, HomeStart will offer the chance for a team to attend the NeighborWorks Community Leadership Institute this fall. This event is geared toward citizens who are seeking to learn about neighborhood improvement strategies that can be put into practice in their own communities. Visit HomeStart's website to learn more about the NeighborWorks Community Leadership Institute.