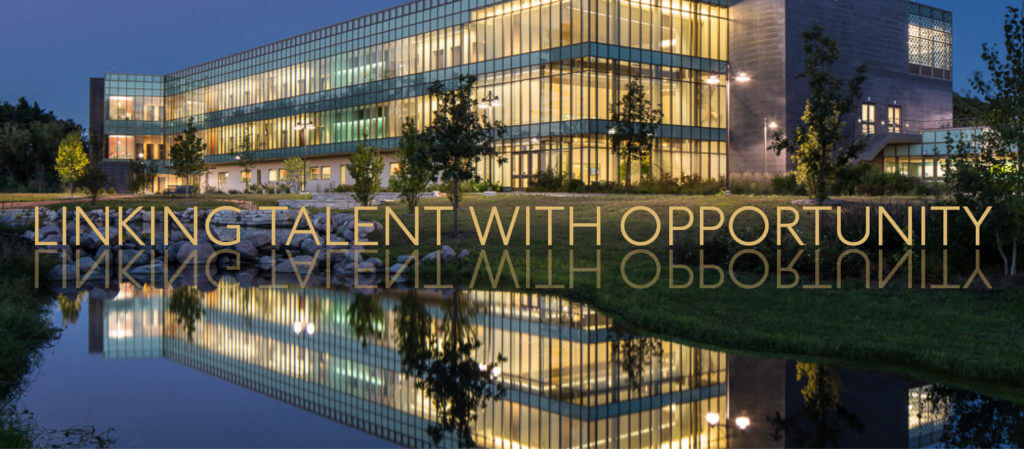 Linking Talent with Opportunity
December 14, 2017
The Community Foundation of Northern Illinois has awarded a three-year, $675,000 grant to Rock Valley College for its Linking Talent with Opportunity project. It is the single largest grant in the history of CFNIL's Community Grants Program.
Rock Valley College has been working aggressively and strategically on a regional effort with Highland Community College, all RVC and Highland district high schools, and business partners to bring this new pathway model into the schools. Under the pathways model, students will graduate high school with high school and college credits, and/or industry-recognized credentials that will have them college, career, and life ready.
"The Rockford region is transforming with the goal of becoming a Top 25 community," said Dr. Doug Jensen, President of Rock Valley College. "To do this, we must connect our residents with the excellent educational and career opportunities we have in this region. This tremendous support from the Community Foundation of Northern Illinois will allow us to build accessible career pathways that will allow the talent in our region to attain the education, skills, and training necessary to make our workforce and our community flourish."
"Linking the talent of our students with the economic opportunity in our region is the right thing to do," said Jon Bates, President, Community Foundation of Northern Illinois. "The Community Foundation of Northern Illinois is pleased to support a collaborative effort to make that happen."
"This grant is one piece towards the ultimate goal of creating a 'culture of education,' said Rock Valley College Board of Trustees member Lynn Kearney. "That this will also provide valuable work for individuals as well as the community is truly the symbiotic relationship education provides."
"The Rock Valley College Foundation is thrilled by the Community Foundation of Northern Illinois' generous support of RVC, and its collaborative partners, on this unique opportunity to develop pathways of opportunity for our students," said Bob Stenstrom, RVC Foundation President. "In 2013, the RVC Foundation launched the 'Game Changer' campaign to create opportunities and partnerships with our local K-12 partners that would better prepare our local high school students for college and careers. Through the unprecedented support of the CFNIL, we look forward with optimism and excitement as we continue to support RVC's vision to ensure college and career readiness and opportunity for all."
Rockford's current and future economic development success is dependent on the education and credentialing of the local workforce. Fortunately, our region has a workforce development network with highly-engaged stakeholders committed to meeting these challenges.
The Linking Talent with Opportunity Grant will help develop and execute the pathway project as well as continue the regional effort to meet the demands of our community. There truly is a pathway for everyone under this model.
"Developing educational pathways is essential to improving opportunities for students and attracting and retaining businesses," said Rockford Public Schools Superintendent, Dr. Ehren Jarrett. "At Rockford Public Schools, we are committed to our strong partnerships with Rock Valley College and regional business leaders to build high-quality pathways that connect our talented students with needs of local companies."
"The Belvidere School District is excited to work with Rock Valley College and area business leaders," stated Belvidere Superintendent, Dr. Daniel Woestman. "We will be able to develop educational pathways that in turn will help provide better jobs and improve economic development for the entire region."
"The Harlem School District is excited to collaborate with RVC and regional business leaders to develop educational pathways that will prepare for and connect our students to career opportunities in our region," added Harlem High School Superintendent, Dr. Julie Morris.
In its op-ed endorsing the initiative, the Rockford Register Star's Editorial Board wrote: "The program creates an economic development tool for the region that should provide a competitive edge as leaders look to grow the local economy. The initiative is designed to provide skilled workers for companies throughout northern Illinois and beyond. It's designed to give students the opportunities they deserve to succeed in life."