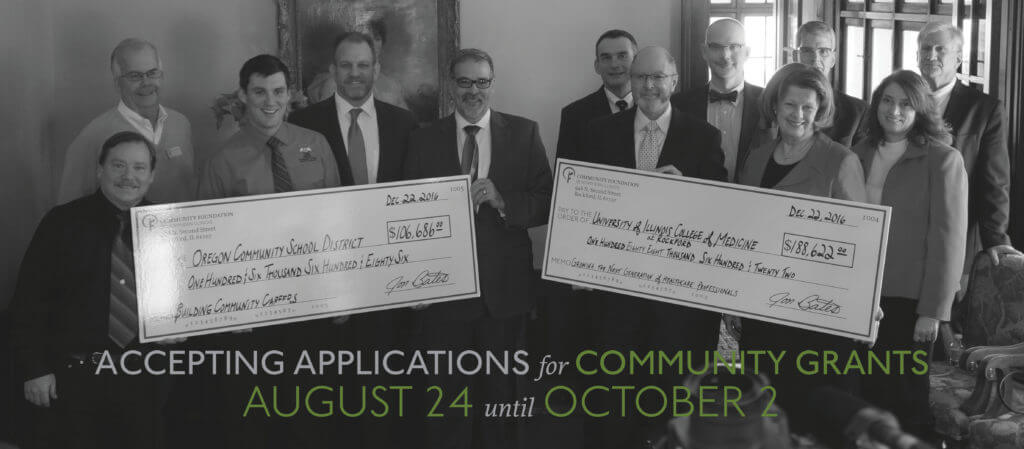 Now Accepting Community Grant Applications
The Community Foundation of Northern Illinois (CFNIL) is now accepting applications for its Community Grants program. All applications must be submitted online through CFNIL's Web Portal by October 2, 2017 at 5 p.m.
Applicants can apply to Community Grants in one of six Focus Areas: Arts & Humanities, Education, Health, Human Services, Sustainable Communities, and Youth & Families. Within Education, CFNIL's strategy is to invest in complementary education and career pathways, and to support a regional education system that continually produces healthy and productive citizens. Applicants must be a 501(c)(3) nonprofit organization, religious organization, unit of government, or a public university or college. Last year, CFNIL granted more than $1.4 million through Community Grants.
To learn more about who can apply, how to apply, and what to apply for:
Community Grants would not be possible without our donors. By choosing to leave a grantmaking gift to Community Grants, these visionaries are helping current and future generations respond to the challenges and opportunities of their time.