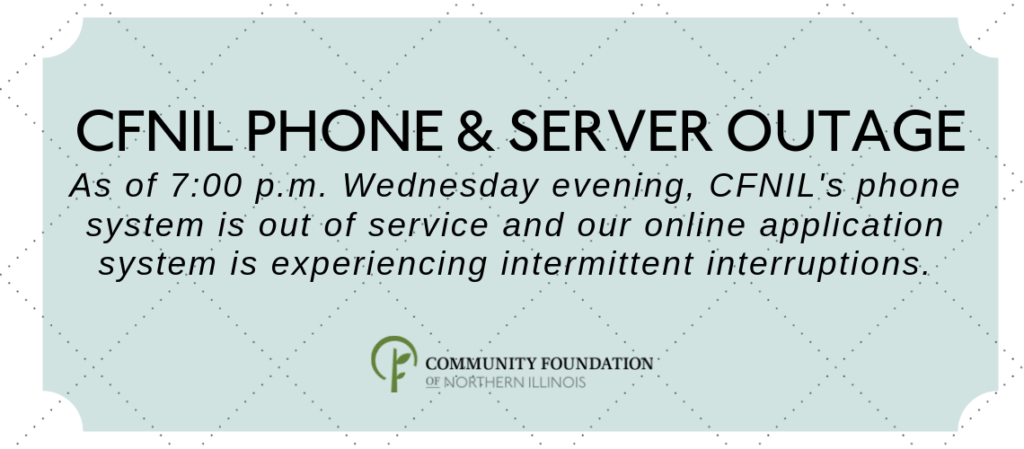 Phone Outage and Online Application Updates
UPDATE: As of 6:30 a.m. Thursday morning January 31, phones and servers are back online. Scholarship applicants who worked on their applications last night or early this morning should double check to ensure everything saved properly and contact CFNIL staff with any issues: cstahly@cfnil.org. Thank you for your patience!
NOTICE: As of 7:00 p.m. Wednesday evening, CFNIL's phone system is out of service. This outage may cause intermittent issues loading and saving scholarship applications — we urge you to work on scholarship questions in a separate application (Word, Google Docs, etc.) until the issue is fully resolved. We will post an update as soon as the issue is resolved and apologize for the interruption.