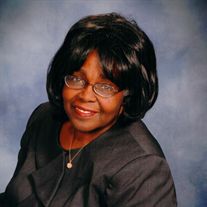 Ardis W. Cook Social Work Scholarship
To provide educational resources for African American students who plan to pursue a career in social work or human services, which includes fields such as case management, counseling, or community outreach and advocacy.
Essay
Considering the background and criteria of this scholarship, why are you the best candidate? 
Criteria
Applicant must:
- Be an African-American;
- Be a graduating senior or graduate of a Rockford Public Schools District #205 high school;
- Plan to pursue a career in social work or human services;
- Have a history of community service; and
- Have a cumulative unweighted GPA of 2.0/4.0
Biography
Ardis throughout her life was known for her honesty, never afraid to tell it like it is. She also was a generous spirit, willing to do more for others than herself. She also was known for being an anchor to her family, keeping the peace when necessary and bringing everyone together.

Her personal pursuits - whether it was shopping, doting over her daughters and grandchildren, or singing in the Allen Chapel A.M.E. Sanctuary Choir - gave her much pleasure in what was a very busy, yet satisfying life.

Ardis was a graduate of West High School in Rockford. She would later graduate from the University of Illinois in Urbana-Champaign with a bachelors' in sociology and a masters' in social work. It was at UIUC she would receive her calling for her career, as she received a commendation from the National Adoption Listing Service as having placed and completed the most adolescent adoptions in one year as a student intern for the Illinois Department of Human Services in 1975. A year later, she began a 38-year career for the State of Illinois as a dedicated public advocate for children in distress.

In 1976, Ardis was the sole intake worker for DCFS in Vermilion County, investigating child abuse and neglect cases as well as provided services to dependent children and prevention situations. She would later take part in the development of new rules, procedures, and protocols for the Child Abuse Hotline, which in 1980 was being revamped into a statewide reporting tool, as well as the forming of the new Division of Child Protection.

In 1986, Ardis was promoted to the newly created position of DCFS Regional Child Protection Manager, which she excelled in the further development of programs designed to protect children. In 1992, she was appointed by then Director of the Department to a reform panel in response to a major lawsuit concerning the caseload sizes and standards in cases assigned to the workers.

In 1994, Ardis worked with national experts to develop and train the others in the concept of the difference between safety and risk for children. She held training sessions for both state employees and well as private agency staff and was selected to tutor and train staff that had difficulties with understanding the application of the concepts. All of the people who attended her review training sessions passed the certification test.

In 2003, Ardis was promoted to the Assistant to the Deputy for Child Protection for downstate Illinois. She still volunteered many hours assisting special projects in Cook County, conducting special reviews, and mentoring both old and new supervisors in order to improve the overall improvement of services to families.

Ardis joined Allen Chapel A.M.E. Church in Rockford on December 25, 1968 and has been an active lifelong member. She has served as a member of the Youth Choir, YPD president, played piano, and was a member of the Lay Organization and Sanctuary Choir. She also is a past president of the Rockford chapter of the National Council of Negro Women.
---
Would you like to support the Ardis W. Cook Social Work Scholarship? You can make a donation directly to this fund, to help grow its impact and ability to provide educational resources for students in our community — forever!