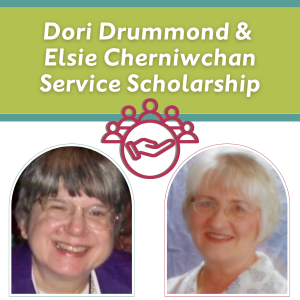 Dori Drummond & Elsie Cherniwchan Service Scholarship
To provide educational resources to students who have shown grit/fortitude and plan to pursue a career in public service.
Essay
Based on the background and criteria for this scholarship, why are you the best candidate?
Criteria
Applicant must:
- Be a high school graduating senior, graduate (or equivalent) of Auburn High School or Roosevelt Community Education Center; and
- Plan to pursue a career in public service.
Preference may be given to students who attend or plan to attend community college. A community college is defined as a 2-year institution.
For the purposes of this scholarship, public service careers may be defined as: Social work, law enforcement, fire science, nursing, public defense, teaching, human services, etc.

 
Biography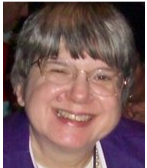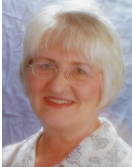 Dori Drummond was an attorney who worked as a Public Defender, spending countless hours assisting her clients. 
Highly intelligent and determined, Dori provided the best defense to each individual. One time, she drove hours to make sure that a homeless client could find housing.     
 
One of Dori's most treasured pastimes was her involvement with Toastmasters International, a speech-making club. She cared for many people and took a personal interest in helping them see what is possible in achieving higher levels of accomplishments for themselves. Dori accomplished this by always being available and offering to help those who requested assistance. Dori touched the lives of a great many people and those of us who knew and worked with Dori benefited greatly knowing Dori and having her in our lives.   

Dori was a sister to Lori Drummond-Cherniwchan, who taught in the Rockford Public Schools for over 20 years. Dori passed away suddenly in 2013.  It is Lori's wish for Dori's impulse for public service to live on through a scholarship.
 
Elsie Cherniwchan was a graduate of the University of Alberta, Edmonton, with a degree in Nursing.  

As an RN, she worked for 10 years in various hospitals. Then, she took time off to help raise her family. Later, she completed her studies in medical records coding at the College of DuPage. She worked for Rush-Copley Hospital in Aurora for 30 years.  She was a loving, compassionate individual who was willing to help anyone.    

It is the hope of Elsie's family that her spirit of public service in medicine lives on through this scholarship.    
   
---
Would you like to support the Dori Drummond & Elsie Cherniwchan Service Scholarship? You can make a donation directly to this fund, to help grow its impact and ability to provide educational resources for students in our community — forever!