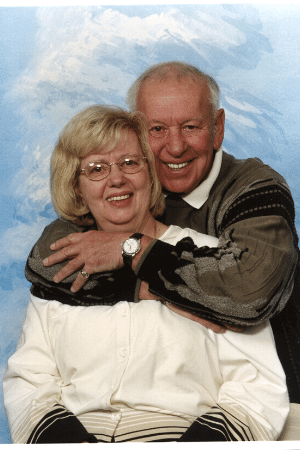 Ernest and Charlene Stachowiak Memorial Scholarship
Supporting current college students with financial need and the ability to overcome obstacles.
Eligibility Criteria
Applicant must:
- Be a current college or non-traditional student.
- Currently reside in Boone or Winnebago County.
- Exhibit sincerity, high character, and the ability to overcome obstacles.
- Demonstrate financial need.
 
Particulars
Academic performance will be given moderate consideration in the selection process.
Written Prompt
Each CFNIL scholarship is created with a specific purpose in mind. As you complete the application, the system automatically matches you with every scholarship for which you are eligible and will present you with a specific written prompt for each. You're encouraged to craft a unique response to each prompt to show the reviewers why you're the best candidate for that scholarship.
Scholarship Background and Intent
Ernest (Ernie) and Charlene (Char) lived in Rockford, Illinois for 50 years. They both came from the LaSalle/Peru area and moved to Rockford after they were married.
Ernie was a graduate of Creighton University and worked in banking. Charlene continued her education while raising a family, and working hard to become C.F.O. of Southern Imperial Inc.
Throughout their lives, they worked hard and raised two wonderful children, son, Jan J. Stachowiak and daughter, Kim J. Stachowiak. They were entrepreneurs owning real estate, restaurants, and the Cherry Valley Inn Tavern. They enjoyed their life together, and retired to Las Vegas, Nevada in 1999.
While retired Ernie golfed and visited Starbucks daily. Charlene quilted, sang with the Silvertones, and took care of their new baby: "Tank" the bulldog. They will be remembered for the amazing people they were and the lives they touched.
---
Would you like to support the Ernest and Charlene Stachowiak Memorial Scholarship? You can make a donation directly to this fund, to help grow its impact and ability to provide educational resources for students in our community — forever!