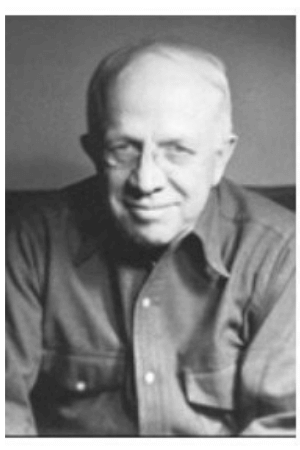 Howard D. Colman Scholarship
To provide educational resources to students from Boone and Winnebago County who are pursuing a degree in engineering, computer science, applied science, or a comparable technology field. 
Essay
Considering the background and criteria of this scholarship, why are you the best candidate? Your response should demonstrate how you personify the innovative spirit of Howard Colman.
Criteria
Applicants must:

- Be a graduating high school senior, residing in Boone or Winnebago County;
- Major in Engineering, Computer Science, Applied Science, or a comparable technology field;
- Have a GPA of at least 3.0/4.0; and
- Personify the innovative spirit of Howard D. Colman.

The Howard D. Colman Scholarship is a piece of the larger Howard D. Colman Scholarship Program and has a separate application and timeline from other CFNIL Scholarships. The application opens November 1 and closes January 2 each year. Finalists will be required to interview with members of the selection committee.
First year award is $2,500. Each year, one of four recipients from the prior year will be selected as the Howard D. Colman Scholar and have their award increased to $10,000 and renewed for up to three additional years, as long as criteria are met. Total award over four years could be as much as $32,500. Recipients must be willing to accept full-time summer internship offers through CFNIL and make a good faith effort to return to the Rockford area after graduation. Please visit the Howard D. Colman Scholarship Program page to learn more.
Biography
1873 – 1942

Howard D. Colman's career as an inventor and entrepreneur spanned more than half a century of American life. He grew up, in the 1880s, when there was still a strong handicraft tradition in this country and artisans did mechanical job-work as a way of making ends meet; and he died, during the Second World War, when the United States had become the largest urban industrial nation on earth, with an armaments program incorporating the advance technologies of mass production and a highly-organized research community involved in the exploration of the new sciences of digital computing, jet propulsion, and applied atomic physics.

Colman was one of the most gifted American inventors of the 20th Century, though little recognized in his lifetime and all but forgotten since his death. A scientific prodigy who made his own earliest hand tools and taught himself the fundamentals of mechanics and physics, he solved the last great puzzle of textile automation as a young man and eventually launched a machine-building business that dominated the international market. He was a person of amazing conceptual abilities and uncanny insights into the dynamics of force and motion. His experiments in the fields of small motors, temperature controls, textiles, machine tools, and telecommunications earned him 149 U.S. patents and a substantial personal fortune, but practically no other type of popular recognition because of his aversion to publicity.

Unlike Edison who actively promoted himself and his inventions, Colman went to great lengths to avoid attention, refusing to allow his photograph to appear in newspapers, arranging his workday so that it limited the possibilities of outside interruption, and even building a one-room "penthouse" on the roof of his factory to allow him to be close to his work.

This scholarship, honoring Howard D. Colman, was established by Ruth Colman Tower, Howard Colman's oldest daughter. In 1987, Mrs. Tower named the Community Foundation of Northern Illinois the beneficiary of a charitable remainder trust. It was her desire that, upon her death, this trust would endow the Howard D. Colman Memorial Scholarship.

Biographic information about Howard Colman available in Master Inventor – How Howard Colman Created a Multi-National Corporation, written by Jon Lundin, copyright 2006. Master Inventor is available for purchase at the Community Foundation of Northern Illinois. $10 from each copy sold benefits the Howard D. Colman Memorial Fund of the Community Foundation's Community Needs Fund.
---
Would you like to support the Howard D. Colman Scholarship? You can make a donation directly to this fund, to help grow its impact and ability to provide educational resources for students in our community — forever!