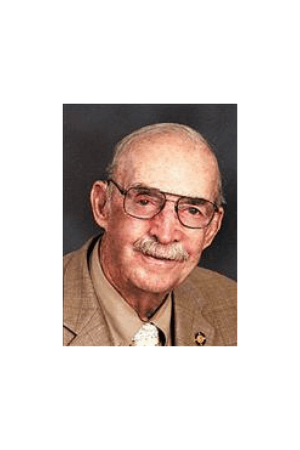 Leonard D. Carmichael Community Service Scholarship
To provide four year scholarships to Rochelle Township High School graduating seniors who are engaged in community service.
Essay
Considering the background and criteria of this scholarship, why are you the best candidate? Your essay should demonstrate your involvement in community service.
Criteria
Applicants must

- Be a graduating Rochelle Township High School senior;
- Be nominated by the Rochelle Township High School's principal;
- Have a record of community service; and
- Have financial need.

Renewable for four years as long as the recipient maintains at least a 2.3/4.0 GPA.
Biography
Leonard Carmichael was born in 1920, attended a small one-room school house, and graduated from Rochelle High School at the age of 16. Farming and raising livestock were all Leonard ever knew growing up. Along with the usual corn, soybeans, and wheat, he raised sweet corn, green beans, peas, tomatoes, asparagus, and sunflowers. He married Marjorie Brauer in 1946 and together raised 5 children. The farm eventually evolved into a full-service grain elevator business called Maplehurst Farms, Inc. and today includes not only farm land and grain elevators, but also custom fertilizer and chemical application, and trucking at 10 different locations.

Over the years, Leonard helped raise funds for a variety of organizations, including the Rockford Rescue Mission, Rochelle Community Hospital, Kishwaukee College, Rochelle Child Care Center, Oak Crest Retirement Center in DeKalb, Lincoln Manor in Rochelle, the Rotary Foundation, the Rochelle Area Community Foundation, and Hospice Serenity Home in Oregon.

He was a founding member and the first President of the Greater Rochelle Economic Development Corporation. He served on the Rochelle Hospital Board, Ogle County Farm Bureau Board, IL Grain & Feed Association Board, church boards, Holcomb State Bank Board, Rochelle Child Care Center Board, Lincoln Manor Board, and Rochelle Chamber of Commerce Board. He was the original founder of the Rochelle Area Community Foundation in 2006. Leonard has received the Rockford Philanthropist Award and Rochelle's Man of the Year Community Award.

Leonard touched many different individuals and organizations during his lifetime. His hope was that one day he would be remembered as a farmer and a business man with a kind and compassionate heart. Leonard will be remembered for accomplishing much in his lifetime, but his greatest legacy will be his selfless love for his God, family, community, and a generation he will never personally know, but one that will benefit from his work.
---
Would you like to support the Leonard D. Carmichael Community Service Scholarship? You can make a donation directly to this fund, to help grow its impact and ability to provide educational resources for students in our community — forever!