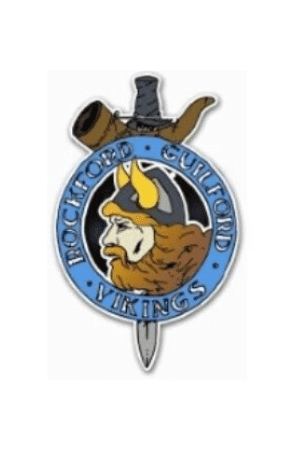 May-Cassioppi Scholarship
To honor the coaching careers of Don May and Gene Cassioppi, and promote the character traits of strength, discipline and loyalty they have unselfishly instilled in their swimmers and divers.
Essay
Taking into consideration the background and criteria of this scholarship, why are you the best candidate to receive it? You may want to discuss your past academic or personal achievements, leadership skills, community and school involvement, or obstacles you've overcome.
Criteria
Applicants must

- Be a graduating senior swimmer or diver at Guilford High School;
- Have been on the team for three or more years including their senior year*;
- Exhibit character traits of strength, discipline, leadership, teamwork, and loyalty; and
- Plan to attend a college, university, junior college, or trade school.

Financial need will be considered.

*If an applicant is unable to participate during their senior year due to injury, they may still apply.
Would you like to support the May-Cassioppi Scholarship? You can make a donation directly to this fund, to help grow its impact and ability to provide educational resources for students in our community — forever!