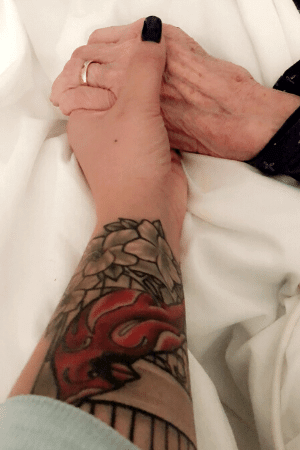 R.I.S.E. Nursing Scholarship
To support current Certified Nursing Assistants (CNAs) who want to continue their medical education.
Essay
Discuss what dignity means to you and how it correlates to your most meaningful work experience as a CNA. You may discuss your personal dignity, the dignity of your residents, or both.
Criteria
Applicants must:

- Have a nursing aid certificate (CNA) and be currently employed as a CNA at a long-term care facility* in the northern Illinois region;
- Be planning to take classes at an accredited institution in the upcoming school year, working towards a degree or certification in a medical field such as nursing; and
- Have a permanent residence in Boone, Winnebago, Ogle, or Stephenson counties.

Preference will be given to applicants who currently work as a CNA at Fairhaven Christian Retirement Center in Rockford, IL. Secondary preference will be given to applicants who work with seniors.

*For the purposes of this scholarship, long-term care facility is defined as a facility that provides rehabilitative, restorative, and/or ongoing skilled nursing care to patients or residents in need of assistance with activities of daily living. This can include assisted living facilities, nursing homes, or skilled nursing facilities.
Biography
R.I.S.E. stands for Respecting, Investing, and Supporting Empowerment. This fund was established by a family who saw the impact great CNAs had on the services provided for their mother while she lived at Fairhaven Christian Retirement Center. They also became aware of the barriers that faced CNAs who wished to continue their medical education, including but not limited to paying for school. The R.I.S.E. Scholarship is intended to help CNAs who provide exceptional care, respect, and dignity to their patients overcome those barriers and achieve their medical education goals.

The woman who inspired the R.I.S.E. scholarship is pictured above, holding the hand of her granddaughter.
---
Would you like to support the R.I.S.E. Nursing Scholarship? You can make a donation directly to this fund, to help grow its impact and ability to provide educational resources for students in our community — forever!