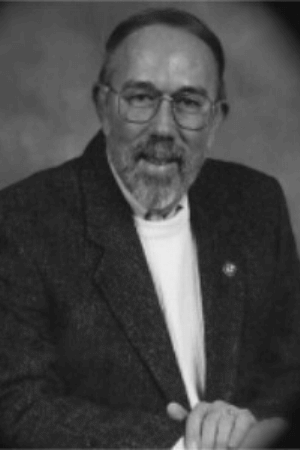 William R. Durham Drama/Theater Scholarship
To encourage teaching or working professional theater in either acting or the technical aspects of theater.
Essay
Considering the background and criteria of this scholarship, why are you the best candidate? Your response should address what you intend to do with your education as a theater teacher, professional performer, or technician.
Criteria
Applicants must:

- Be a high school graduate or graduating senior;
- Have a permanent address within Winnebago or Boone County;
- Have a GPA of at least 3.0/4.0;
- Plan to attend an accredited four year college or university to obtain an M.A. or B.A.:
- Intend to teach theater or work professionally as a performer or technician in theater; and
- Maintain a GPA of at least 3.0/4.0 while receiving the award.
Biography
Bill was born and raised in Mendota, Illinois and graduated from Mendota High School in 1953. He graduated with a B.A. from Monmouth College and with an M.A. from the University of Northern Colorado. He was a life long member of the Theta Chi Fraternity and a member of the National Honorary Theatre Society, Alpha Psi Omega. Bill was a teacher for 35 years teaching in Venezuela, Nebraska and Illinois. He taught speech and drama at Guilford High School for the last 24 years of his career. He was a Mason for 48 years and a life member of the Samuel H. Davis Lodge No. 96 in Mount Morris.

In addition to theatre, his lifelong interest was antiques. Upon retiring with his partner, he opened the Home Place Antiques in Belvidere, which he operated for 14 years before moving to Palm Springs, California. He was an active member of the Belvidere community. He served on the Board of the Boone County Community Building, was a past president of the Boone County Historical Society, the first president of the Belvidere Main Street Center, on the vestry of Holy Trinity Episcopal Church for several years, and was a founding member of the Main Street Players. In 2004 he received an Outstanding Volunteer Service Award for promoting the City of Belvidere Downtown Business District.

Upon moving to California, he continued his volunteer work, serving as president of his Homeowners Board and was an active volunteer with the Desert Aids Society. He was honored for his 3,000 of volunteer service shortly before his death. He passed away on April 29, 2009.
---
Would you like to support the William R. Durham Drama/Theater Scholarship? You can make a donation directly to this fund, to help grow its impact and ability to provide educational resources for students in our community — forever!