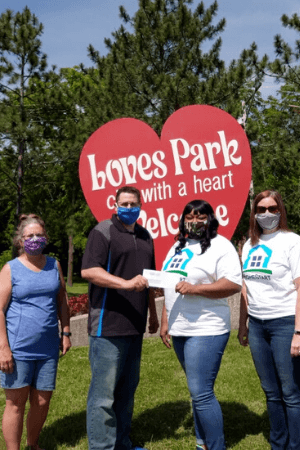 Neighborhood Grants
The Neighborhood Grants Program exists to:
Encourage and support the work of neighborhood-based groups and organizations trying to preserve and/or improve the quality of life in their neighborhoods;
Promote resident participation and leadership in neighborhood-based groups/organizations;
Invest in and build on the existing strengths and assets of the region's neighborhoods; and
Promote civic pride in our community.
The Neighborhood Grants Program is a collaborative grant making effort of CFNIL and NW Homestart.
View an informational webinar to learn more about Neighborhood Grants!
In advance of the opening of the 2021 Neighborhood Grants Program application, CFNIL and HomeStart staff provided an informative webinar to share more about these grants as well as other resources that are available to support neighborhood organizations. View a recording of the webinar at the bottom of this page.