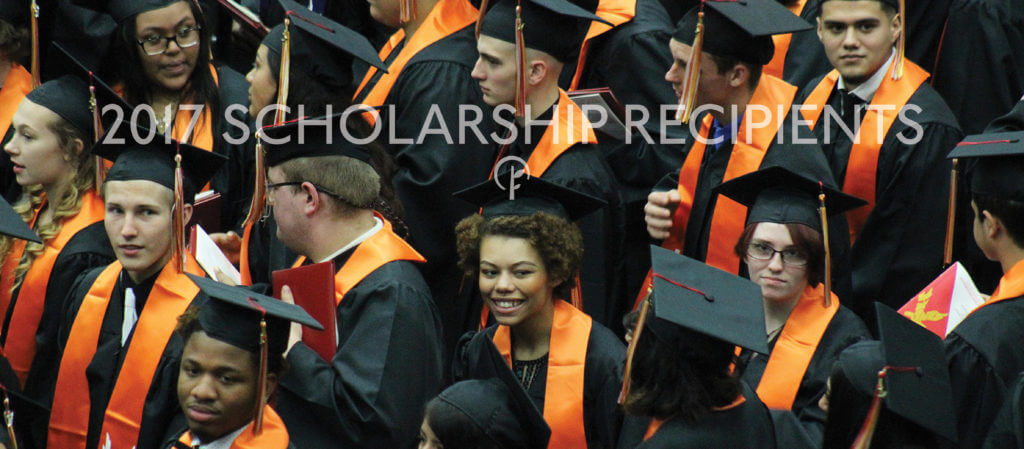 2017 Scholarship Recipients Announced
May 23, 2017
he Community Foundation of Northern Illinois (CFNIL) will award 154 scholarships worth up to $237,250 to local students. Since 2000, CFNIL has awarded $2,564,422 to local students pursuing post-secondary education. You can a list of all the 2017 recipients here.
CFNIL administers 83 scholarship endowments. The endowments were created by individuals and organizations that recognize the importance of education in helping today's students become healthy and productive citizens. Scholarship donors establish the criteria for each scholarship, based on their interests and the community's need. Many of CFNIL's scholarships are memorial scholarships, which celebrate the life and passions of the individuals they memorialize. (To learn more about the stories behind the scholarship endowments, visit www.cfnil.org/scholarships.)
The majority of scholarships are for graduating high school seniors in Boone, Ogle, Stephenson, and Winnebago Counties. Scholarships are also available for many different kinds of students: academic achievers; non-traditional students; students with financial need; student athletes; students of color; and students pursuing careers in education, STEM, business, fire science, and healthcare. Some scholarships are renewable for up to four years. The program's diversity reflects the diversity of CFNIL's donors and the communities it serves.
"The Community Foundation of Northern Illinois is honored to serve as the steward of scholarship endowments that fulfill the charitable intent of our donors and create a permanent reservoir of opportunity for our students," said CFNIL President Jon Bates.
Nearly half of the awards will go to students attending a post-secondary institution in Illinois, with 11 to students attending Rock Valley College, six to Northern Illinois University, and five to Rockford University. Students from Rockford Public Schools (RPS) will receive up to $63,650 in scholarships through 53 individual awards.
"Rockford Public Schools is proud of its scholarship recipients and grateful for the financial help they receive from the Community Foundation of Northern Illinois," said RPS Superintendent Dr. Ehren Jarrett. "Such local support plays a critical role in improving access to education and helping families meet the costs of college and post-secondary training