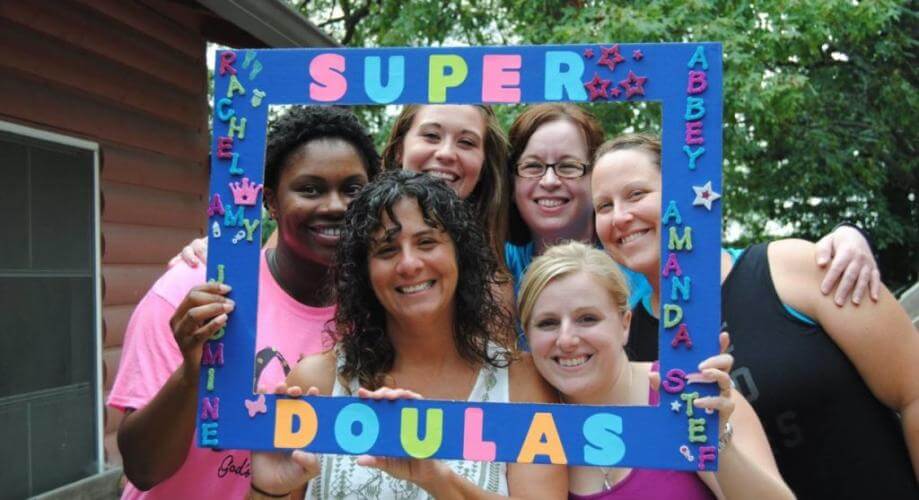 Children's Home & Aid's Family Strengthening and Support Initiative
Thanks to our friends Children's Home + Aid for their touching story about Jasmine, Charlie, and how they've been helped through CHA's Doula Program. The Community Foundation of Northern Illinois is honored to support this vital program with a $29,520 grant from the Dr. Louis & Violet Rubin Fund.
When Jasmine first contacted Children's Home + Aid, she was 21, pregnant and had just escaped an abusive relationship with the father of her baby. Her home was in the process of foreclosure, she was young, pregnant, homeless and alone – the very definition of a high-risk pregnancy.
Thanks to generous Children's Home + Aid donors and funders, Jasmine did not have to go through her pregnancy alone. Jasmine received help through our newly expanded Doula Program, which serves more than 100 women in some of the poorest counties throughout Illinois.
"The Doula Program uses specially trained home visitors to support moms before, during, and after pregnancy," says Mendy Smith, director of Children's Home + Aid's Doula Program. "By intervening early, we see many positive outcomes, from shorter labors and fewer cesarean sections, to reduced stress and postpartum depression. The moms we serve are vulnerable – without the Doula Program, many would be facing pregnancy and childbirth alone."
Jasmine's doula visited her weekly during her pregnancy, teaching her how to care for herself and her baby during the pregnancy. When Jasmine went into labor, the doula was right with her throughout the long 41 hours. All of her hard work was worth it when her sweet baby boy, Charlie, arrived. Thanks to the Doula Program's prenatal education, Jasmine initiated skin-to-skin contact and breastfeeding with Charlie at birth. After she went home, the doula continued to visit, helping to support the new mom and support her bond with her son.
"One of the best ways we can help our families is to provide support and education to new moms," said Nancy Ronquillo, president and CEO of Children's Home + Aid. "We are incredibly grateful to our public and private partners including Illinois Children's Healthcare Foundation, Help for Children, and the Community Foundation of Northern Illinois for helping to provide this vital service to women in McLean, Winnebago, and DeKalb counties."
Jasmine is now thriving at home with her son, Charlie. She works part-time and credits the support she received from the Doula Program for helping her through a most difficult time in her life that had the best possible happy ending – her beautiful baby boy.