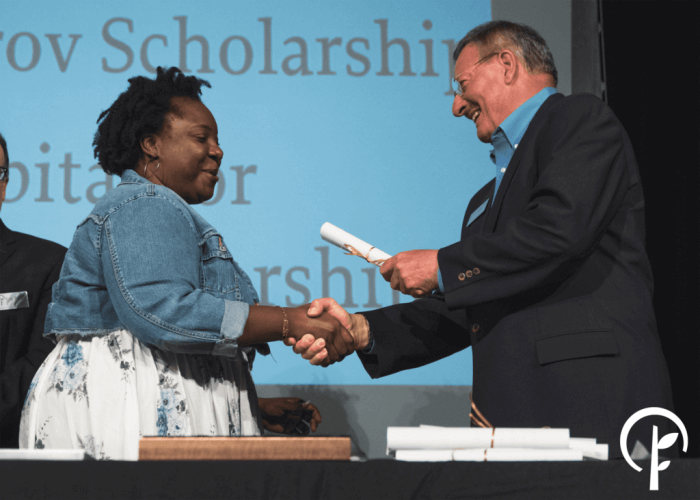 2018 Scholarship Night Video Highlights
August 28, 2018
On June 12, 2018, CFNIL Scholarship recipients, their families, and scholarship fund donors gathered for an award ceremony and reception. This was CFNIL's largest scholarship cycle, with 134 students from 30 high schools awarded 164 scholarships totaling nearly $250,000.
This video was created to capture highlights from the event, including interviews with recipients and donors; their stories are full of inspiration, hope, and promise for the future. We hope you enjoy this look at Scholarship Night 2018 and save the date for Scholarship Night 2019, Thursday, June 13, 2019!
We are incredibly grateful to the Harlem Veteran Project team for filming, editing, and producing this video.