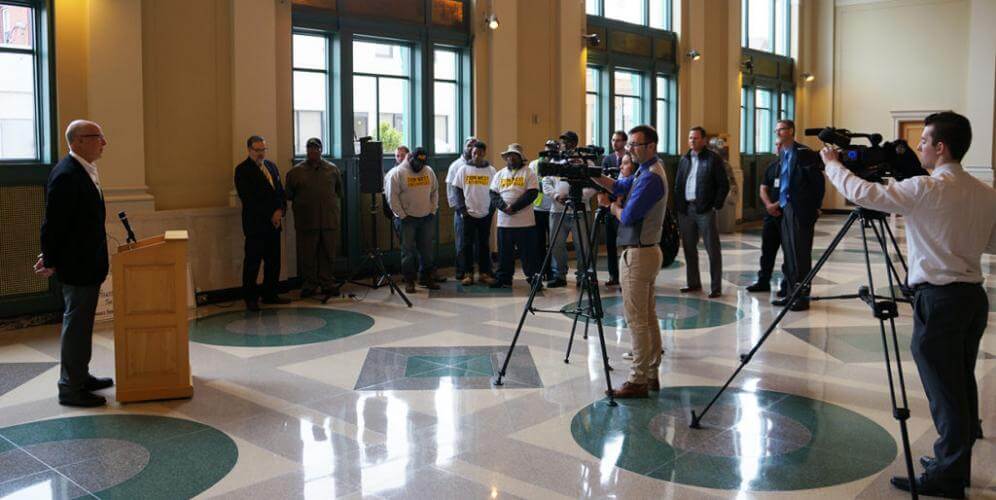 $2,500 Grant to Zion West Enterprises Helps Create Jobs
CFNIL is honored to award a grant to Rockford Corridor Improvement and Zion West Enterprises for its Expanded Yard Maintenance Program, which employs residents of Ellis Heights to maintain vacant lots in the neighborhood. The grant will be used to purchase a new commercial mower, allowing for additional staff to maintain more properties in the neighborhood.
Thanks to 12 WIFR for its coverage of the announcement.