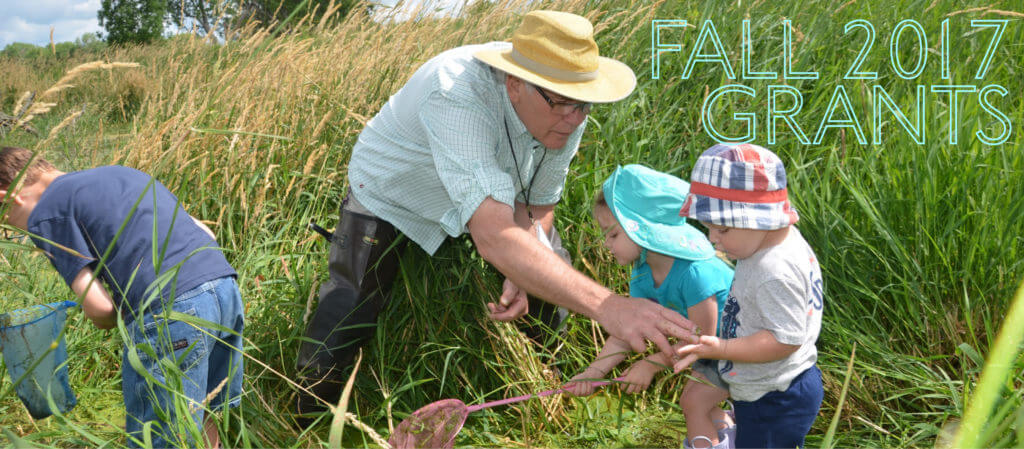 Announcing the Fall 2017 Grant Recipients
January 10, 2018
The Community Foundation of Northern Illinois (CFNIL) is proud to announce the recipients of Community Grants for the fall 2017 cycle. In total, CFNIL committed up to $1.9 million over the next three years to 79 projects, programs, and events operated by nonprofit organizations in Boone, Ogle, Stephenson, and Winnebago Counties.
The grants were awarded in CFNIL's six focus areas: Arts & Humanities, Education, Health, Human Services, Sustainable Communities, and Youth & Families. From the stage to the classroom, from the doctor's office to the riverfront, and at all points in between, CFNIL's grants are helping to build a more vibrant region.
You can read our grantmaking report here.
While a significant portion of CFNIL's grantmaking has traditionally supported education, since 2015 it has invested in complementary education programs, career pathways education, and the regional education system that continually produces healthy and productive citizens. This grantmaking strategy, called Education Works, committed more than $1.2 million in support of education-related initiatives over the next three years.
Notable in the fall 2017 cycle is the largest single grant ever awarded by the Community Grants program. Rock Valley College received a three-year, $675,000 grant for its Linking Talent with Opportunity project.
Linking Talent with Opportunity (LTO) is a regional, collaborative initiative led by Rock Valley College in partnership with Highland Community College to align career and technical education with local employment opportunities in high priority occupations. Over a three-year period, the community colleges will design and implement career education pathways based on a stackable credential model and increase collaboration with regional K-12 school districts. K-12 partners will design and deliver more preparatory coursework and dual credit classes as "on ramps" to the community college pathways. Stackable credentials will offer students choice, flexibility, shorter paths to employment, and lower costs. The combination of stackable credentials and alignment with high priority occupations will make the regional education system more adaptive to continually changing employment opportunities, increase the regional talent pool, and support economic vitality.
The editorial board of the Rockford Register Star praised the project, writing: "The program creates an economic development tool for the region that should provide a competitive edge as leaders look to grow the local economy. The initiative is designed to provide skilled workers for companies throughout northern Illinois and beyond. It's designed to give students the opportunities they deserve to succeed in life."