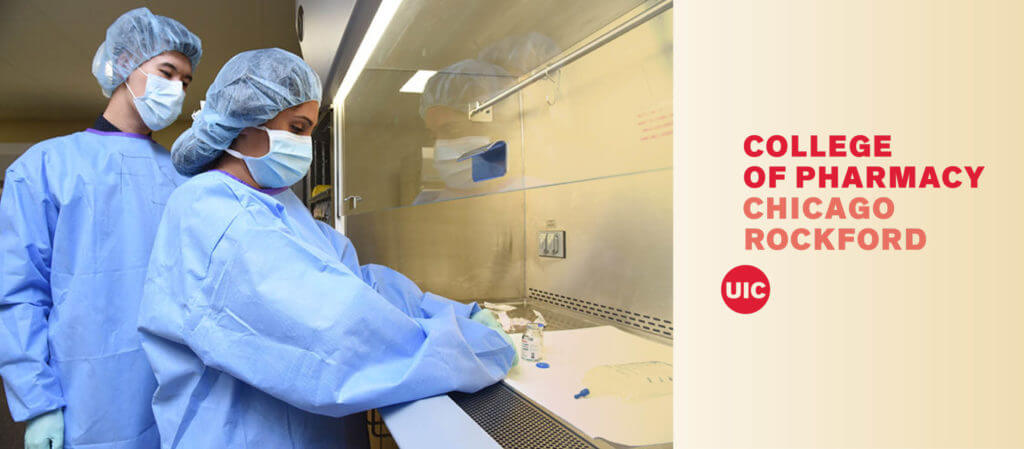 UIC College of Pharmacy Receives Recruiting Grant
January 15, 2018
The University of Illinois at Chicago (UIC) College of Pharmacy at Rockford is proud to announce it has received a $38,870 grant for its project entitled "Investing in the Recruitment and Retention of Top Talent to the Profession of Pharmacy" from the Community Grants Program of the Community Foundation of Northern Illinois (CFNIL) with support from the Dr. Louis and Violet Rubin Foundation. "The Community Foundation is honored to support UIC's project," said CFNIL President Jon Bates. "The project will put promising students on the path toward the varied and in-demand profession of pharmacy and show them they have a bright future right here in our region."
The UIC College of Pharmacy at Rockford is committed to providing highly skilled and educated pharmacists to the surrounding community and the State of Illinois. This grant helps support and grow the High School Pharmacy Camp (HSPC) and Summer Pharmacy Institute (SPI) programs built to retain and attract exceptional high school and college students to the pharmacy profession and the UIC College of Pharmacy at Rockford. "It's an opportunity to draw talented Rockford area students to our campus and expose them to pharmacy as a career option," said Ken Smith, Director of Student Affairs.
The High School Pharmacy Camp is scheduled for Saturday, April 7, 2018 from 9:00 am – 1:00 pm at the College of Pharmacy, 1601 Parkview Avenue, Rockford, IL 61107.  The HSPC allows students to explore the field of pharmacy through instruction and activities led by current pharmacy students. High school students must apply by March 1, 2018. Students may access the application via go.uic.edu/hspc.  Because of the support from this generous grant, selected students from Boone, Ogle, Stephenson and Winnebago Counties will be charged a reduced rate of $10 to attend.
The Summer Pharmacy Institute is offered June 4-8, 2018. Current undergraduate college students interested in pursuing a career in pharmacy should apply by April 1, 2018. Applications can be found online at: go.uic.edu/spi.
"This generous grant from the Foundation will help these vital recruitment programs, bringing and retaining bright and talented individuals to Rockford and our College of Pharmacy, ranked 6th in the nation by US News and World Report." said Dr. Kevin Rynn, the College's Regional Dean.
The UIC College of Pharmacy, established in 1859, is one college with two campuses in Chicago and Rockford. The doors to the Rockford campus opened in the Fall of 2010.  It is the original and highest ranked College of Pharmacy in the State of Illinois with a mission to be a global leader in improving human health and benefiting society through pharmaceutical education, research, service, and entrepreneurial activity.
The UIC College of Pharmacy received one of 79 grants CFNIL made during its fall 2017 grant cycle.