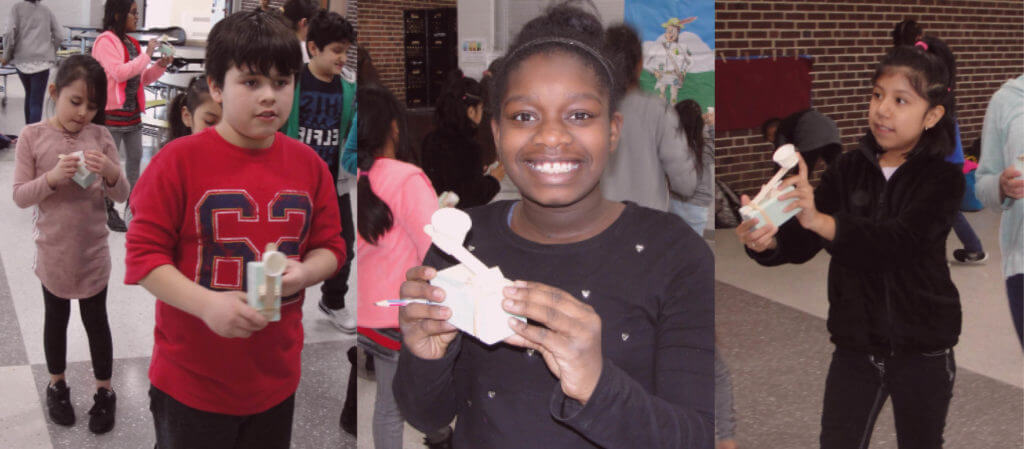 Discovery Center expands STEM program
March 6, 2018
Discovery Center Museum will expand its STEM program for students in nine Rockford schools who are active in the After-School Achievement Program (ASAP).
Discovery Center will:
– Develop STEM-related hands-on activities for students in the ASAPs. Staff will visit each school twice a month and engage students in small group activities that build STEM skills.
– Conduct family nights at each of the nine schools. Students and their families will participate in hands-on activities that reinforce the STEM concepts they are learning in the after-school programs. Hosting a family night will encourage parents to attend and participate. Parent, family, and community involvement in education correlates with higher academic performance and school improvement. Students tend to earn higher grades, attend school more regularly, stay in school longer and enroll in higher-level programs.
– Provide free focused field trips to students participating in the after-school programs at the nine designated schools. Approximately 90% of the families involved in the ASAP programs live at or below the poverty level, so visiting a museum is generally not affordable. Following the field trip, students will be given a take-home activity and coupon to return for a free museum visit with his/her family.
The three-part expansion will benefit students from Beyer, Kishwaukee, Lewis Lemon, Kennedy, McIntosh, Hillman, Whitehead, Washington, and Ellis Schools. The program expansion is supported by a $33,971 grant from the Community Foundation of Northern Illinois' Community Grants program.
"Discovery Center is committed to advocating the importance of STEM education," explains Executive Director Sarah Wolf.  "We want students to understand and embrace the technology that impacts their lives every day. Our goal is to plant the seed of interest that can grow into an exciting and rewarding STEM career."
Discovery Center Museum is a nonprofit organization providing hands-on math, science and art experiences for all ages with over 250 hand-on exhibits, planetarium, a special area for children under five, and an outdoor science park. Discovery Center Museum is the nation's 5th Best Museum for Families according to USA TODAY.