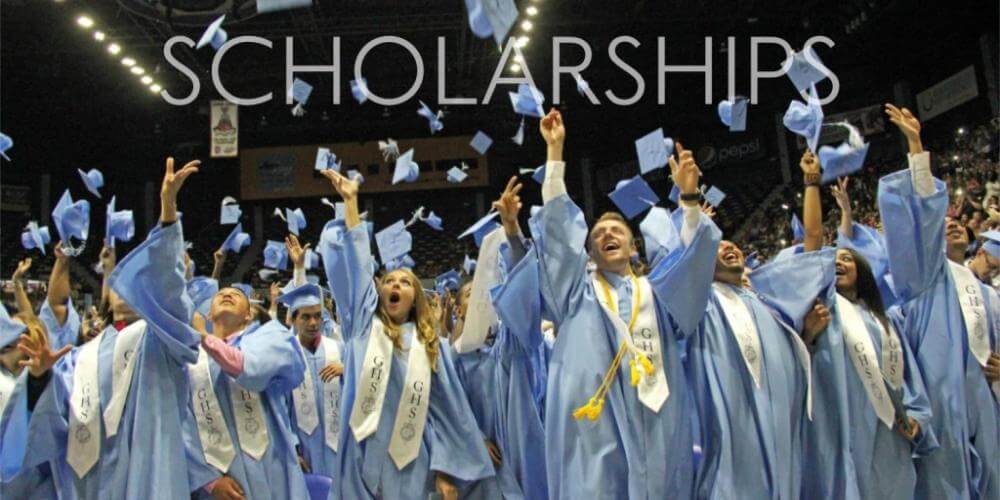 Nine Things Students Can Do Before CFNIL's Scholarship App Opens
October 19, 2017
The Community Foundation of Northern Illinois will accept applications for its scholarship program from December 1, 2017 to February 1, 2018, but there's plenty students can do before the application opens to make applying as quick and easy as possible.
Step #1: Complete the FAFSA
Filling out the FAFSA, the Free Application for Federal Student Aid, is an important step for anyone planning to attend college next year. We know that the FAFSA can be tricky, but the folks at Federal Student Aid have lots of tools and videos to guide parents and students through the process. And don't wait! Filling out the FAFSA early gives students the best chance to get as much financial aid as possible.
About a quarter of CFNIL's 80+ scholarships are financial need-based and require applicants to fill out the FAFSA. You can learn more about CFNIL's scholarships here.
Step #2: Make a list of all your extracurricular activities
Think about all the different things you've done—sports, music, volunteering, clubs, and more. Write down the dates you were involved, any positions you held, and your major accomplishments. Activities outside of school count as well. If you had a job or took care of a family member CFNIL's scholarship reviewers will want to know about that too.
Step #3: Compile your academic information
The easiest way to do this is request an official copy of your transcript. You'll need to submit your grades as of the end of your second semester junior year, so make sure you know what classes you took and what your grades were for each. You also need to submit your unweighted GPA on a 4.0 scale; ask your counselor or visit the College Board if you need help.
Step #4: Read about CFNIL's scholarship opportunities
Every scholarship CFNIL offers has its own web page with background information, criteria, and an essay question. Looking at the options before you start the application will give you an idea of how many scholarships you may be eligible for. Once you complete the applicant profile portion of the application and you see which scholarships you were matched with, you'll know if you didn't get matched with something you think you should have. This is important because once you select your scholarships, you can't go back and add more, so you need to be familiar with the scholarships offered ahead of time. Some scholarships also require a reference from a specific person, like a coach or music teacher, and you'll need to enter that information into the profile in order to be matched with the scholarship.
Step #5: Learn about other local scholarship opportunities
There are dozens of private scholarship opportunities in northern Illinois. Start with the Rockford Public Library–they have the most comprehensive list of local scholarships. But also check with organizations like local services clubs (Lions, Kiwanis, Rotary), professional associations for your intended field, and local companies. There are also many online databases for scholarships like College Board and Cappex. Remember that you should never be asked to pay to complete a scholarship application!
Step #6: Write a personal statement
Think of your personal statement as an elevator pitch for yourself. In the time it takes to get to your floor, you need to be able to explain who you are, what you want to do, and why. It should be clear, succinct, and leave an impression.
Step #7 Read the essay prompts
The essay will be the most time-consuming part of your application. The most important thing you can do is to answer the question that's asked. Do not just copy and paste your college entrance essay. Now that you've checked out the scholarships available on the CFNIL website, you know which ones you're likely to qualify for and can put some thought into your essay response before the deadline.
Step #8: Contact your references
Your reference should be an adult who's familiar with you and your work: a teacher who knows you well, a long-time coach, your boss, or a club advisor are all good options. Don't wait until the last minute to ask them to be a reference. Make sure to give them plenty of time to complete the form. You'll need their contact information when you complete the applicant profile, so make sure you have their correct email address. They'll get an email with a link to the form when you select your scholarships. Check up with them then and again after the application deadline. Don't forget to send a thank you note to them!
Step #9: Create an account on CFNIL's application portal
You can create your Web Portal account at any time. You'll use the same login every year you apply, so make sure to use an email address that isn't likely to change, such as one from your high school. You can learn more on our How to Register & Apply for Scholarships page.
Want a handy reference that will tell you what you need to know about the scholarship process week-by-week? Look no further!