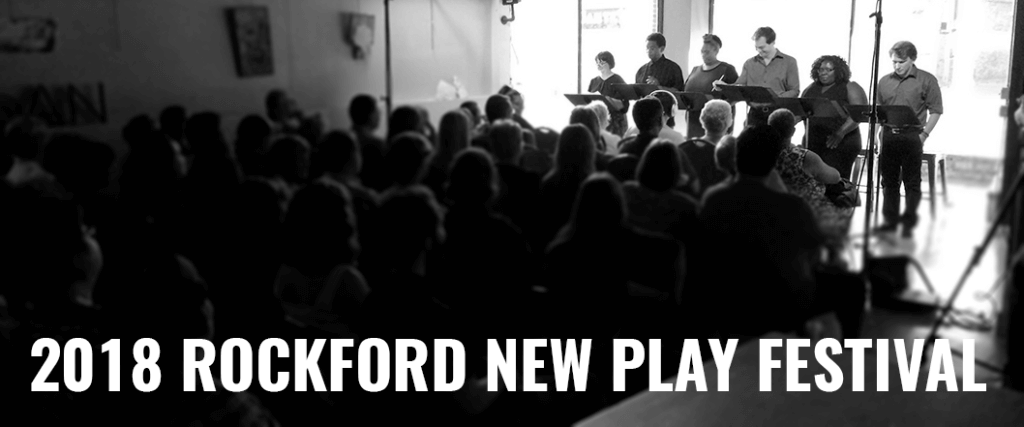 West Side Show Room Receives Grant for New Play Festival
January 23, 2018
The Rockford New Play Festival provides an opportunity for aspiring and established playwrights from the Rockford area to have their work evaluated, selected, and presented professionally to the public alongside national and international playwrights. Members of the public have the opportunity to experience brand new theatrical ideas and participate in vital discourse with playwrights and other theater practitioners in attendance.
Six scripts will be chosen as official selections of the festival and will be presented as part of an evening of staged readings in Rockford on August 23, 2018. The plays will be read in front of an audience and broadcast live on Facebook. Past selections from Rockford area playwrights include "Earth From The Moon" by Derick Edgren, "The Grove" by Paula Hendrickson, and "Dinner For Dear Husband" by Rachel León & Ryann Robertson.
The West Side Show Room will accept submissions for the 2018 festival from March 15 to April 15. Those interested in submitting a play should visit the West Side Show Room's website to learn more.
The Rockford New Play Festival is the only theater festival of its kind in the Rockford Area. The festival started in 2014 as a collaboration between The Rockford Area Arts Council and The West Side Show Room. Official selections are chosen from hundreds of entries.
The West Side Show Room received a $2,500 Arts & Humanities Fund grant for the 2018 Rockford New Play Festival from the Community Grants Program of the Community Foundation of Northern Illinois.
"The first year we were expecting thirty people and ended up squeezing over a hundred into the tiny recital room at the Mendelssohn PAC's Starr Center," said Mike Werckle, President and Artistic Director of The West Side Show Room. "Now that we are in our fourth year, we are delighted to be working with the Community Foundation of Northern Illinois, and are confident their support will enable us to continue attracting talented professional playwrights."