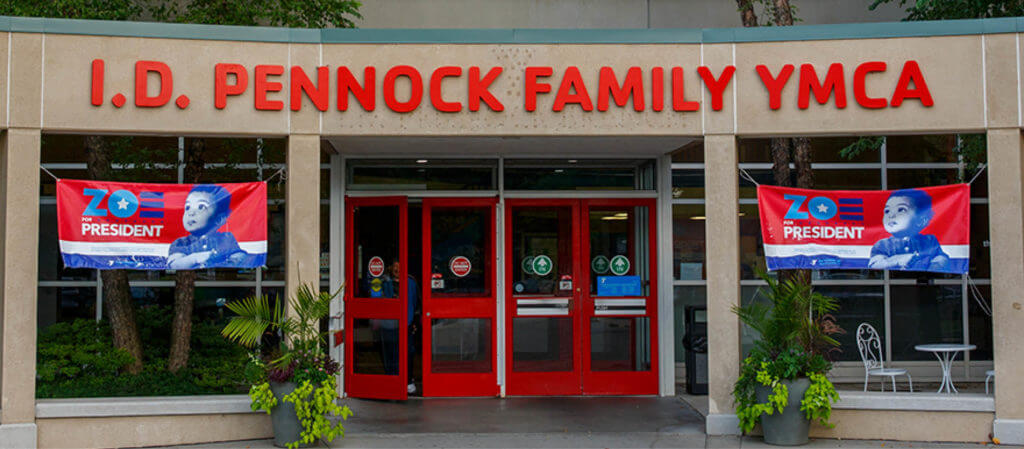 YMCA of Rock River Valley Receives Three Grants for Youth Development
February 9, 2018
The YMCA of Rock River Valley recently received three grants from the Community Foundation of Northern Illinois to support YMCA programs that develop our region's youth:
• $15,500 for the YMCA Achievers program — Supported by the Dr. Louis & Violet Rubin Fund
• $5,000 for the YMCA Intern Challenge program — Supported by the Glenn E. Thiel Memorial Fund
• $3,546 toward YMCA Physical Education for Lydia Urban Academy — Supported by Dr. Louis & Violet Rubin Fund
"It is our goal to nurture the potential of every child and teen in our community," said Michelle Gorham, Chief Advancement Officer, YMCA of Rock River Valley. "These funds allow us to continue to strengthen and expand our youth programs to make a greater impact on the lives of the next generation."
The YMCA Achiever program is a career awareness and mentoring program for area high school students. The funds for the Achievers program will go to support annual college visits. This opportunity allows students to visit regional colleges and universities and begin to see themselves in this environment. For many teens, this is their only opportunity to visit a college campus.
The YMCA Intern Challenge is a summer-long elimination challenge focused on developing leadership, teamwork, and communication skills in the youth and up-and-coming generation. Students who have gone through the challenge have secured internships, paved new career paths and honed their skills. This will be the sixth year for the challenge. The funds will support the scholarships and stipends that are awarded to the students. To learn more about the Intern Challenge, visit www.ymcainternchallenge.com.
Lydia Urban Academy is a non-traditional Christian high school that serves 20 at-risk students in Rockford. The school is unable to offer physical education, so it is partnering with the YMCA of Rock River Valley to provide students with physical education. Lydia students will visit the I.D. Pennock Family YMCA twice weekly for various sports and group exercise classes.
The YMCA of Rock River Valley is a leading nonprofit committed to strengthening community through youth development, healthy living and social responsibility. The Y serves 50,000 people through six area branches and is one of the largest nonprofit employers in the greater Rockford area, with over 600 full and part-time staff. We are proud to celebrate several milestones in 2017 including the 70-year anniversary of the YMCA Log Lodge, 50 years of service at Camp Winnebago YMCA and 10 years at the Northeast Family YMCA.