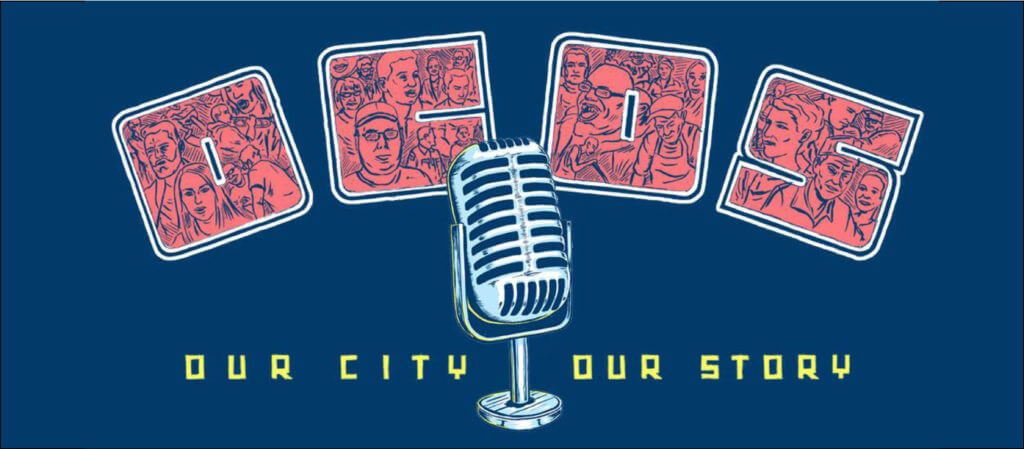 Our City, Our Story: Live
February 9, 2018
Our City, Our Story: Live is bringing back live storytelling to the city. Similar to The Moth, residents are invited to tell true stories pertaining to a certain theme. The first installment of Our City, Our Story: Live will feature live storytelling based on the theme of "That One Time" and will screen episodes of the Our City, Our Story's video series. This season's videos have been watched more than 2.6 million times.
Our City, Our Story: Live will be held at the Nordlof Center on Saturday, February 17, 2018 from 7:30 to 9 p.m. Vickie Lynn will be the evening's emcee and a cash bar will be provided by Prairie Street Brewing Company.
Between storytellers, Our City, Our Story episodes will be shown and the episode's subjects will be in attendance. The audience will be able to interact with the subjects and those telling stories. If you wish to be a storyteller please email Pablo Korona to be considered. Our City, Our Story believes that there is more to the region than a single story. Our City, Our Story provides more opportunities for connection, compassion, and new unexpected perspectives by telling and conveying stories. These stories just so happen to be people in and around the Rockford region.
Our City, Our Story: Live is a partnership between Our City, Our Story and the Rockford Area Arts Council. The event series received a $7,800 grant from the Community Foundation of Northern Illinois' Community Grants Program.