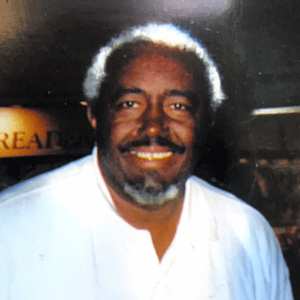 Charles Lee Anderson Memorial Scholarship
Supporting students pursuing a career in teaching.
Eligibility Criteria
Applicant must:
- Be a graduate of Rock Valley College or Sycamore High School.
- Intend to major in education.
- Demonstrate optimism, determination, and love of neighbor as exemplified by Dr. Anderson's life.
Written Prompt
Each CFNIL scholarship is created with a specific purpose in mind. As you complete the application, the system automatically matches you with every scholarship for which you are eligible and will present you with a specific written prompt for each. You're encouraged to craft a unique response to each prompt to show the reviewers why you're the best candidate for that scholarship. 
Scholarship Background and Intent
Obituary
Dr. Charles L. Anderson, 62, died Sunday, November 26, 1995, in his home after a long, courageous battle against colon cancer. Born February 11, 1933, in Campbellsville, Ky., and raised in Sycamore, III. Lived in Rockford for for the past 30 years. Graduate of Sycamore Community High School, Class of 1951. Received a bachelor of science degree in education, a doctorate in educational psychology from Northern Illinois University, DeKalb, and a master of arts degree in teaching from Rockford College. Employed as professor of psychology at Rock Valley College for more than 25 years. Formerly taught at Washington Community School, Rockford, Jacob Beidler Public School, Chicago, Illinois State Training School for Boys, St. Charles, and in Chicago State Hospital. Dr. Anderson was a dedicated teacher, meeting with his classes until a month before his death. 
By Carol Hamm "Professor Profiles: Memories of Dr. Charles Anderson." RVC's The Valley Forge, March 1, 1996.
'This is my work; my blessing, not my doom;/ Of all who live, I am the one by whom/ This work can best be done in the right way." This quote from the poem 'Work" by Ralph Hodgson was often quoted by the late Dr. Charles Anderson, professor of psychology. When he died from cancer in November 1995, Dr. Anderson had been teaching at RVC for 25 years. Born in Campsville, Kentucky, in 1933, Anderson was orphaned at an early age. His great-grandmother took over, and when she died, he was sent to live with other family members in Sycamore, Illinois. Anderson was valedictorian at the commencement exercises at Sycamore High School in 1951 and went on to Northern Illinois University. There he earned a bachelor of science in education. Rockford College was his next educational stop, and he earned his MA in teaching. Then he went back to NIU, where he completed his Ph D. in psychology in 1974.

Miller, and Kara Pipitone, Valley Forge editors, were all Dr. Anderson's students. These three, among hundreds of others, remember him as an excellent instructor who loved to teach. One of Anderson's best friends on campus, Dr. Terry Lindenberg, said Anderson was "a kind, gentle man." He added that Anderson was "a leader, not one to sit back even in a social situation." Lindenberg continued to say that he wished more people were like Anderson. Charles Sicotte, Social Science Division Chair, calls his relationship with Dr. Anderson "a great opportunity." "Dr. Anderson helped me realize everyone has a story with reasons for the way they behave and the feelings they have," Sicotte added. Anderson'swifeDeb Ebster, who is a Librarian at RVC, says about her husband, "he always made you feel there was nothing you couldn't do. He never acknowledged any barriers that might have been put in his way. He had no limits."
Dr. Anderson touched the lives of students and colleagues as an educator at many public schools and as an Rock Valley College psychology professor. The intent of this scholarship is to support students who are pursuing teaching as a life-long vocation, are dedicated to their students, and don't let limits hold them back.
---
Would you like to support the Charles Lee Anderson Memorial Scholarship? You can make a donation directly to this fund, to help grow its impact and ability to provide educational resources for students in our community — forever!