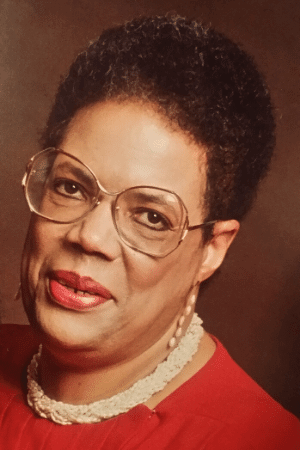 Dr. Constance L. Goode Memorial Scholarship
To recognize the memory of Dr. Constance L. Goode and provide education resources to African American students who plan to teach.
Essay
Why is education important, and how will you use it to transform your community?
Criteria
Applicant must:
- Be an African American graduating senior or graduate of a Rockford Public high school;
- Pursue a degree with the intent to teach;
- Have a minimum GPA of 2.5/4.0;
- Be actively involved in community service.
Financial need will not be considered.
Biography
The Constance L. Goode Memorial Scholarship honors an exceptional woman, mother, educator, and leader.
Those who are blessed to have known Connie have a special appreciation for her profound impact on society. Born in 1938 in Chicago, she developed a passion for education as a teen when she began teaching a cousin with a learning disability how to read. That experience shaped her future, and she went on to earn a bachelor's and a master's degree in the field of education, followed by a Ph.D. in Continuing Adult Vocational Education.
During her 30-year tenure in Rockford School District, she taught at Washington Jr. Middle School and worked as a high school counselor at East, Auburn and Jefferson. She was a tenured professor at Northern Illinois University in Curriculum and Instruction for the last ten years of her educational journey. Through her passion for counseling, she observed students, encouraged their spirits, and inspired them to reach their potential.
After suffering a massive stroke and a long battle with dementia, through God's grace, she went home to be with the Lord on April 14, 2015. Much prayer and reflection led Connie's family and friends to establish a scholarship in her name to celebrate her legacy and her commitment to excellence in education.
 
---
2020 marks 100 years since women's suffrage in the United States, 55 years since the height of the Civil Rights movement, and 5 years since the death of Dr. Connie Goode. Dr. Goode was a life-long educator in northern Illinois and prominent activist for Civil Rights. Her memory is honored by this scholarship, and her legacy is further strengthened by the establishment of the Women's Centennial Sculpture which features a mosaic of Dr. Goode on one of three panels, and which was dedicated on October 31, 2020, in Rockford. Learn more about the sculpture.
Would you like to support the Dr. Constance L. Goode Memorial Scholarship? You can make a donation directly to this fund, to help grow its impact and ability to provide educational resources for students in our community — forever!