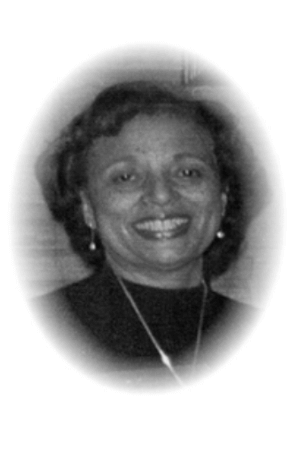 Dr. Gussie M. Ware Memorial Scholarship
To provide educational awards for deserving young Black women.
Essay
Taking into consideration the background and criteria of this scholarship, why are you the best candidate to receive it? You may want to discuss your past academic or personal achievements, leadership skills, community and school involvement, or obstacles you've overcome.
 
Criteria
Applicant must:
- Be a Black female;
- Be a graduating high school senior or GED recipient starting post-secondary education for the first time;
- Have a current GPA of at least 2.5/4.0; and
- Have a permanent address in Winnebago County OR is a relative of Dr. Gussie M. Ware.
Graduate students are not eligible.
Biography
December 22, 1920 – June 23, 1998
Gussie Mae Ware was the 13th child born to Edward and Ida Ware in Kingston (Shreveport), Louisiana. She was a graduate of Tuskegee University, Tuskegee, Alabama; the University of Chicago, Chicago, Illinois; and Northern Illinois University, DeKalb, Illinois, where she earned her Doctorate in Early Childhood Education.
During her years at Tuskegee, Gussie recalled that scholastic financial help for young women was almost non-existent, so she chose to assist young Black women in their quest for higher education by setting up a scholarship fund through the Community Foundation of Northern Illinois and the Rockford Association for Minority Management (RAMM).
Gussie Ware was energetic and resourceful. While completing her doctorate, she also taught school, owned and managed a Laundromat in Chicago, and still found time to swing by Rockford to visit relatives. She had a passion for education but also enjoyed the arts, theatre, jazz, children, family, animals and the city of Chicago –especially Lake Michigan. She was a patron of, and participated in, many community and civic endeavors in the Chicago area including the Chicago Urban League, Museum of Science & Industry, Field Museum, DuSable Museum, Shedd Aquarium, Brookfield Zoo, the Art Institute and others. She was a member of Phi Delta Kappa and Coppin Memorial AME Church in Chicago.
Even though she had no children, Gussie shared her love with children during her many years as an elementary school teacher in the Chicago school system. She decided to further her education and move to the college level, as she stated, "when I no longer felt like skipping rope with the kids at recess or going out in the rain to look for earthworms." She retired from Northeastern Illinois University as an Assistant Professor in the Department of Early Childhood Education. Many of her elementary and college students kept in touch with her over the years as a result of the positive impact she made on their lives.
Gussie Ware was a world traveler and adventurer. She cherished such experiences as wading in the Nile, riding bareback on an elephant, taking cruises to pet baby whales, and staying with a family in a remote part of Brazil to learn the language first-hand. As a result of her never-ending zest for life, she qualified for a student pilot's license as a young woman and learned to ride a bicycle and motorcycle and ice skate after age 50. A few broken bones along the way did not daunt her spirit.
Ongoing challenges included learning to play the piano and, during her later years, struggling with the computer and other technologies. Her unfulfilled dream was to write children's books. She had compiled many notes over the years and developed a comprehensive library.
Two of her philosophies were to always continue learning and to always save a portion of whatever she earned. She maximized her savings by learning about the stock market and investing a portion of her earnings. Her legacy through this scholarship fund is a result of her hard work, philosophies and beliefs.
Everyone who knew Gussie Ware benefited from her ready smile, upbeat personality and genuine concern for others. "Gustavia"(as she dubbed herself later in life) passed away in Rockford, Illinois on June 23, 1998, approximately 15 months after being diagnosed in Chicago with ovarian cancer. Throughout her illness, she held fast to her faith in God and her positive, "can-do" attitude inspired all who came in contact with her.
(Prepared by Helen Ware –May, 2000)
---
Would you like to support the Dr. Gussie M. Ware Memorial Scholarship? You can make a donation directly to this fund, to help grow its impact and ability to provide educational resources for students in our community — forever!