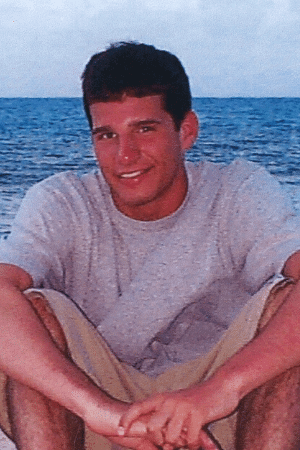 Geoffrey R. Laird Memorial Scholarship
To provide educational resources for a young man beginning or continuing a college education in math, science, or computer technology.
Essay
Taking into consideration the background and criteria of this scholarship, why are you the best candidate to receive it? You may want to discuss your past academic or personal achievements, leadership skills, community and school involvement, or obstacles you've overcome.
Criteria
Applicants must:

- Be a male under the age of 23;
- Be graduating from high school or a current college student;
- Be pursuing a degree in math, science, or computer technology;
- Have a minimum GPA of 3.0/4.0;
- Have financial need; and
- Be a resident of Winnebago County.
Biography
June 25, 1983 – October 14, 2000

Geoffrey Laird was born in Erie, Pennsylvania and lived in Indiana and California before moving with his family to Rockford, Illinois. He was a student at Keith Country Day School and Boylan High School, and was involved in music, theater, swimming, and computers. Geoffrey always had a ready smile and laugh, and the ideal candidate for this scholarship will share his enthusiasm for others and his kind spirit.
---
Would you like to support the Geoffrey R. Laird Memorial Scholarship? You can make a donation directly to this fund, to help grow its impact and ability to provide educational resources for students in our community — forever!