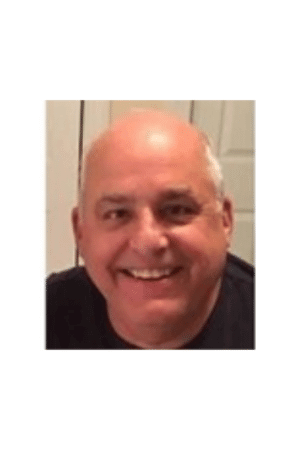 Gene Bradford Memorial Scholarship
To provide educational resources for a graduating senior from Byron High School to pursue a degree in education or science.
Essay
Taking into consideration the background and criteria of this scholarship, why are you the best candidate to receive it? You may want to discuss your past academic or personal achievements, leadership skills, community and school involvement, or obstacles you've overcome.
Criteria
Applicants must:

- Be a graduating senior or graduate from Byron High School;
- Be pursuing a degree in education or science. For the purposes of this scholarship, "scientific field" refers to the hard sciences such as physics, chemistry, or biology.

Preference will be given to students who intend to teach K through 12 science.
Biography
September 9, 1950 — September 5, 2018

Clare Eugene Bradford, "Mr. B", was born Sept. 9, 1950, in Oregon , IL; the son of Clare LaVerne and Mildred J. (Gaede) Bradford. He graduated from Oregon High School in 1968. He obtained his Bachelor's Degree in Elementary Education from the University of Wisconsin at Platteville. He then received his Master's Degree from National Louis University.

He married Rita Forrester on Jan. 26, 1973, at the United Methodist Church in Oregon.

Mr. B taught in the Byron School System for 32 years, retiring in 2006. He was a former Byron Middle School wrestling coach. His family was his main focus, never missing a family event, especially if it involved his granddaughter, Caroline whom he loved immensely. He was an avid woodworker and an all-around handyman. He loved to travel, go to movies, and go for walks in the woods with his wife of 45 years, Rita.
---
Would you like to support the Gene Bradford Memorial Scholarship? You can make a donation directly to this fund, to help grow its impact and ability to provide educational resources for students in our community — forever!