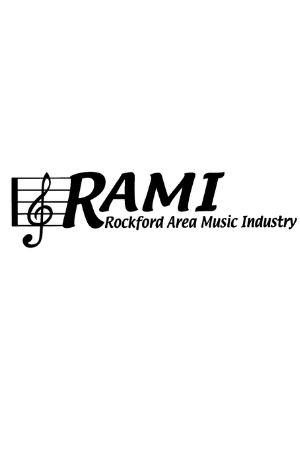 Gary S. Wilmer / RAMI Music Scholarship
To honor the memory and continue the legacy of Gary Wilmer by awarding scholarships to students who wish to pursue an education in music.
Essay
Considering the background and criteria of this scholarship, why are you the best candidate? Your response should demonstrate your active involvement in school or community music groups.
 
Additional Criteria:
A. One of the applicant's two recommendations must be from a music teacher.
B. Applicant must submit a recording of a performance.
C. Applicant's essay must demonstrate his or her commitment to continued active involvement in school or community music groups.
Music Instructor Reference Questions for RAMI Scholarship
The scholarship reviewers for the MacCloskey/RAMI Scholarship will accept most digital media formats, but prefer files in .aiff or .wav formats uploaded to Dropbox. Recordings made on a phone, tablet or laptop will not display applicants' talents to the fullest. The loss of fidelity from compressing phone, tablet or laptop recordings into MP3 (or similar formats) makes it very difficult to gauge the skill level of the performer particularly on vocals or instruments like the piano, violin or cello.
Applicants must include the following information with their recording.
• Applicants should identify the name of the piece and the composer of each recording, especially if the recording was written or improvised by the applicant.
• If the recording includes more than one musical element (piano plus vocalist, vocal duet, ensemble performance, etc.) the applicant needs to indicate which voice or voices in the recording are theirs.
The recording is a significant part of the scholarship application process. If applicants are proficient on more than one instrument (including vocals), they may include multiple recorded tracks. The five minute time limit listed in the application is a guideline and going beyond the five minute time period will not be penalized.
Criteria
Applicant must:
- Be a college-bound student in Boone, Ogle or Winnebago County;
- Be 19 years old or younger as of the application deadline;
- Be attending or planning to attend an accredited two- or four-year college/university;
- Have a minimum GPA of 2.5/4.0;
- Demonstrate an ongoing commitment to further their musical education throughout college; and
- Be actively involved in school or community musical groups.
- Past recipients are not eligible to reapply.
Biography
Gary S. Wilmer founded RAM Magazine, Rockford area music monthly in 1981. From that year forward the publication grew in stature to become one of this regions most appreciated sources of modern music information and influence. When Gary died October 16, 1994, his knowledge and assistance to, and his recognition of, local musicians continued in three major ways. First, his magazine is still published and now embraces all of the arts. Second, his commitment to On The Waterfront lives on in each year of the festivals success. Third, the RAMIs, the Rockford Area Music Industry Awards, which he was instrumental in founding, will hold its fifteenth annual ceremony in 2006.
Joe Guzzardo, owner of Guzzardo Music, said of Gary, He was thoughtful and sensitive, and thoroughly understood the problems and needs of local music and musicians. Gary could do it all, be it organizing benefits, booking bands, running sound or lights, helping new music club owners or encouraging new talent to persevere. As the president of his senior class at East High School, as a graduate of Rockford College and as a successful businessman, Garys 43 years of living showed that education is a marvelous conductorof a successful musical life.
For the past fifteen years the Rockford Area Music Industry awards ceremony has raised funds for the RAMI Music Scholarship. The Gary Wilmer Memorial Trust of the Community Foundation of Northern Illinois was established in June, 1996 in fond memory of Gary. Since Gary spent much of his life helping those involved in music, the RAMI permanent committee felt it appropriate to establish this memorial trust to help, in part, fund the RAMI Music Scholarship. It is the sincere hope of the RAMI scholarship committee that the recipients of this scholarship will carry on Garys legacy with pride.
---
Would you like to support the Gary S. Wilmer / RAMI Music Scholarship? You can make a donation directly to this fund, to help grow its impact and ability to provide educational resources for students in our community — forever!