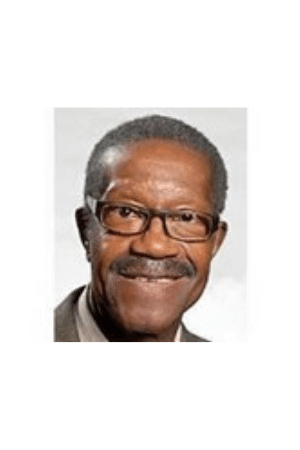 Nathaniel Martin "Scared Man Can't Win" Memorial Scholarship
To recognize the memory of Nathaniel Martin and to provide educational resources to African American men from Rockford Public School District #205.
Essay
Why is education important, and how will you use it to transform the Northern Illinois community?
Criteria
Applicant must:
- Be an African American male;
- Be a graduating senior or graduate of a Rockford Public School District #205 high school;
- Have a minimum GPA of 2.5/4.0; and
- Be actively involved in community service.
Biography
Nathaniel ``Nate`` Martin 1940—2019

Nathaniel (Nate) Martin, 78, of Rockford, Illinois, passed from this life to the next on May 3, 2019. At the time of his passing, he was being cared for by the wonderful staff of the Memory Care Unit of Rawlins House in Pendleton, Indiana.

Nate was born to Edgar and Lillie Martin on August 24th, 1940 in Raleigh, North Carolina. He graduated from Rockford West High School in 1959, where he was an accomplished student and an outstanding athlete. He then attended Dakota Wesleyan (South Dakota) on a basketball scholarship and earned his B.A. in history. He married Martha Ross in 1962. Together they raised 2 children. In 1980 he married Marjorie Allen.

He is survived by 2 children: Marcia Murphy (David), Chad Martin (Nicole); grandchildren Madeline Fitzpatrick (Corey), Julian Murphy (Elizabeth), Gilbert Murphy, Isabel Murphy, Mathilda Murphy, Eleanor Murphy, McKenzie Martin, Myles Martin, Marley Martin; and great-grandchildren Agnes Murphy and Bernadette Murphy. He also leaves four siblings to cherish his memory: Jack Martin (Geri), John Martin (Charlyne), David Martin, Edith Allen, sister-in-law Gaye Martin, and many beloved nieces and nephews. His children remember him as a fun-loving, affectionate and devoted father, and a man who was engaging and full of passion for his community and for the betterment of all children.

He was preceded in death by his father, Edgar Martin, his mother, Lillie Martin, his brother, Willie Martin and his grandson, Xavier Murphy.

Nate was an educator at heart, and his career was devoted to serving our community's youth. He worked as a principal at Washington Middle School (Rockford, IL), Flinn Middle School (Rockford, IL), and Eisenhower Middle School (Rockford, IL) until he retired in 1993. After retirement, he was a consultant for the Rockford Board of Education. He was also a Rockford Park District Commissioner and Vice President of the Illinois Association of Park Districts. Nate was passionate about building community to try to effect positive change in the Rockford community. He was a member of the Community Foundation of Northern Illinois, the Friends of Beyer Stadium, the Rockford Jaycees, the Rockford Kiwanis, and the Rockford Garden Club. He was a board member of the Amcore Bank, Booker T. Washington Center, the Rockford Housing Authority, On the Waterfront Committee, the Rotary Club and a Boy Scout Leader.

Nature and the cultivation of a vital urban environment were also lifelong passions for Nate. He loved to camp and to share time in the outdoors, and he was a skilled fisherman who shared his love of the wild with his grandchildren. He believed that gardening was always time well spent, as all who knew him will attest, and his immaculate yard and garden were a pleasure for him and for all his family and friends. Nate was also devoted to creating opportunities for Rockford's urban population to experience the beauty of nature as he did. He was deeply committed to the development of Rockford's Klehm Arboretum and Conservatory, and he took great pride and satisfaction in his role in participating with the group who worked together to establish Rockford's beautiful Nicholas Conservatory. He was proud of and loved the Rockford community.

A Celebration of Life is scheduled for Saturday, June 29th, from 4:00 – 6:00 p.m. at the Nicholas Conservatory. The family requests that in lieu of flowers, donations be made to the Nathaniel Martin ``Scared Man Can't Win Scholarship`` at the Northern Illinois Community Foundation. Nate's daughter shared, ``I've talked to my family about a name for the scholarship. My children and nieces and nephew all agree that it should be called the Nathaniel Martin ``Scared man can't win!`` Memorial Scholarship. This was something my father always said to remind us not to let our fears hold us back from accomplishing our dreams!"
---
Would you like to support the Nathaniel Martin "Scared Man Can't Win" Memorial Scholarship? You can make a donation directly to this fund, to help grow its impact and ability to provide educational resources for students in our community — forever!