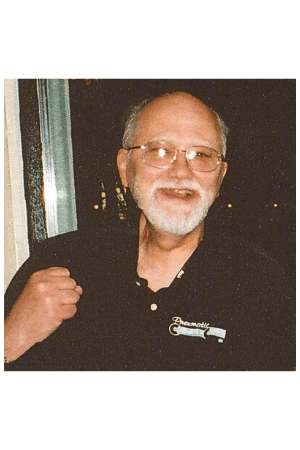 Richard Dopp Memorial Scholarship
To provide educational resources for graduating high school seniors planning to attend a two or four-year college, university, or vocational school.
Essay
Describe what you plan to do with your college education, especially if you intend to pursue cancer research.
Criteria
Applicant must:

- Be a graduating high school senior from a public or private high school (or a homeschooled student);
- Have a permanent address in Boone, Ogle, Rock, Stephenson, or Winnebago County;
- Have a cumulative unweighted GPA of at least 3.5/4.0;
- Plan to pursue a degree in accounting or a medical field related to cancer research; and
- Demonstrate a commitment to their community through service and activities. Must have completed a minimum of 100 community service hours while in high school.
Biography
This scholarship was established to honor a friend and colleague who so generously gave of his time and talents in helping start Pneumatic Cylinders & Couplers Inc. Richard graduated from Beloit Memorial High School in 1966. He was a veteran of the United States Army serving in Vietnam. Richard was an accountant controller for several area companies and he loved to "crunch" numbers and was very good at what he did. He also was a cancer survivor for 14 years until May of 2009. Richard lost his wife and best friend Suzy to cancer in 2000.

In memory of Richard, the owners of Pneumatic Cylinders & Couplers Inc. would like to honor their friend and mentor by recognizing an area senior who is pursuing a career in accounting or the medical field, especially cancer research.
---
Would you like to support the Richard Dopp Memorial Scholarship? You can make a donation directly to this fund, to help grow its impact and ability to provide educational resources for students in our community — forever!