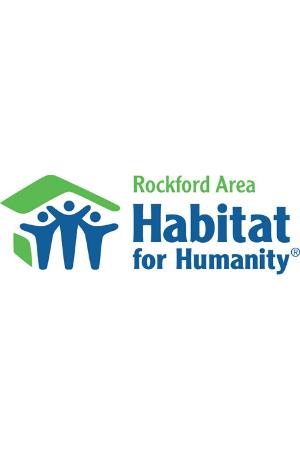 Rockford Area Habitat for Humanity College Scholarship
To provide educational resources for the owners and their dependents of homes built by Rockford Area Habitat for Humanity, Inc.
Essay
Taking into consideration the background and criteria of this scholarship, why are you the best candidate to receive it? You may want to discuss your past academic or personal achievements, leadership skills, community and school involvement, or obstacles you've overcome.
Criteria
Applicant must:

- Be an individual planning to attend an accredited junior college, college or university;
- Be a current homeowner resident or dependent of homeowner resident of a home built by Rockford Area Habitat for Humanity, Inc.; and
- Reside in the home at time of scholarship application.

Applicants and recipients may re-apply. Vocational training programs are not eligible for the scholarship.
Biography
This scholarship, established in 2005 by Ed and Kathy McCaskey, provides educational resources for Rockford residents of Habitat for Humanity homes who wish to begin or continue their college education.

The McCaskeys view this scholarship as an enhancement to the Habitat for Humanity home ownership program. They support Habitat and its mission to provide simple, decent, affordable housing opportunities in partnership with those in need. But Ed and Kathy are eager to find a strategy to put an end to the poverty cycle once and for all and they believe the solution lies in higher education. In fact, research has consistently shown a positive correlation between higher education and higher earnings. In addition, other skills are developed through the pursuit of higher learning: self esteem, leadership, discipline and persistence.

By assisting Rockford Area Habitat for Humanity residents, you can make a difference.
---
Would you like to support the Rockford Area Habitat for Humanity College Scholarship? You can make a donation directly to this fund, to help grow its impact and ability to provide educational resources for students in our community — forever!