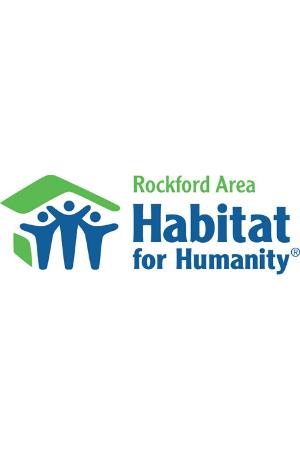 Rockford Area Habitat for Humanity College Scholarship
Supporting the educational goals of Habitat for Humanity home residents committed to improving the quality of life for people in their community.
Eligibility Criteria
Applicant must:

- Be a current homeowner resident or dependent of a homeowner resident of a home built by Rockford Area Habitat for Humanity, Inc.
- Reside in the home at the time of application.
- Plan to attend an accredited community college, college, or university in the upcoming school year.
Particulars
Vocational training programs are not eligible for this scholarship.
Written Prompt
Each CFNIL scholarship is created with a specific purpose in mind. As you complete the application, the system automatically matches you with every scholarship for which you are eligible and will present you with a specific written prompt for each. You're encouraged to craft a unique response to each prompt to show the reviewers why you're the best candidate for that scholarship.
Scholarship Background and Intent
This scholarship, established in 2005 by Ed and Kathy McCaskey, provides educational resources for Rockford residents of Habitat for Humanity homes who wish to begin or continue their college education.

The McCaskeys view this scholarship as an enhancement to the Habitat for Humanity home ownership program. They support Habitat and its mission to provide simple, decent, affordable housing opportunities in partnership with those in need. But Ed and Kathy are eager to find a strategy to put an end to the poverty cycle once and for all and they believe the solution lies in higher education. In fact, research has consistently shown a positive correlation between higher education and higher earnings. In addition, other skills are developed through the pursuit of higher learning: self esteem, leadership, discipline and persistence.

By assisting Rockford Area Habitat for Humanity residents, you can make a difference.
---
Would you like to support the Rockford Area Habitat for Humanity College Scholarship? You can make a donation directly to this fund, to help grow its impact and ability to provide educational resources for students in our community — forever!