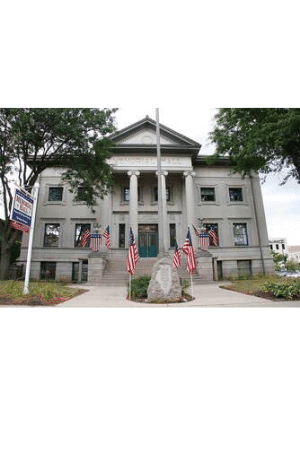 Rockford Historical Society Scholarship
To provide financial support to graduating seniors in Rockford, Illinois, who have a passion for local history.
Essay
Applicant must answer the following essay question:
Define the Rockford experience through the lens of a specific segment of Rockford history. Such segments can include but are not limited to: education, politics, athletics, community organizations (which can include religious organizations), economics (such as industrial growth or stagnation), and more. Applicants must name the sources they used to research their answer in their essay.
Criteria
Applicant must be:
- A graduating high school senior with a permanent address in Winnebago County, IL.
- Applicant must intend to major in journalism or a history-related field.
For the purposes of this scholarship, "history-related fields" can include majors such as anthropology, museum studies, cultural studies, genealogy, and library science.
Biography
The Rockford Historical Society is a volunteer, non-profit organization dedicated to helping preserve the history of the Rockford area. The Rockford Historical Society seeks to preserve the history of Rockford, its residents, industry, retail businesses, churches, and other aspects of the community and surrounding area through pictures, stories and artifacts from 1834 into the 21st century. The purposes of the corporation as stated in its Certificate of Incorporation are: "To serve the City of Rockford and its people in the preservation of items of historical interest; in compilation, dissemination, and distribution of local history; in owning and maintaining property for use as headquarters, to serve as archives and the preservation and display of historical materials; in creating membership of persons interested in local history and the culture of the community; and the performance of other activities incident to carrying out the purposes of the organization."
The Rockford Historical Society sponsors programs, lectures, dinners, cemetery walks, and essay contests. They donate money each year to the Rockford Public Library. The society also researches historic events, homes and people. Although never owning a museum, the society was one of the three sponsoring organizations which began the Midway Village Museum on Guilford Road.
---
Would you like to support the Rockford Historical Society Scholarship? You can make a donation directly to this fund, to help grow its impact and ability to provide educational resources for students in our community — forever!