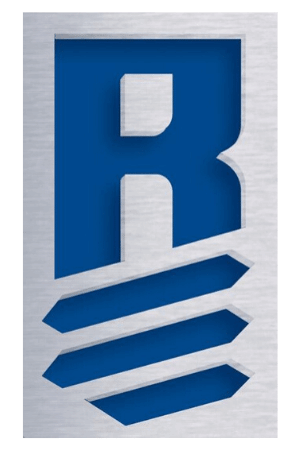 Rockford Products Corporation Foundation Scholarship
Supporting business and engineering students.
Eligibility Criteria
Applicant must:

- Be a graduating senior or graduate of a high school located in Boone, Ogle, Stephenson, or Winnebago County.
- Currently reside in Boone, Ogle, Stephenson, or Winnebago County.
- Intend to pursue a Bachelor of Arts, Bachelor of Science, or Associates degree.
- Demonstrate a history of community service.
- Demonstrate financial need.
Particulars
Academic performance will be given moderate consideration in the selection process.
Demonstrated interest in pursuing a career in business or engineering will be a positive factor.
Written Prompt
Each CFNIL scholarship is created with a specific purpose in mind. As you complete the application, the system automatically matches you with every scholarship for which you are eligible and will present you with a specific written prompt for each. You're encouraged to craft a unique response to each prompt to show the reviewers why you're the best candidate for that scholarship.
Scholarship Background and Intent
The Rockford Products Corporation Foundation (RPCF) was established by Rockford Products Corporation (Company) as a commitment to the high standard it set for itself and its employees to actively support the Rockford Community in order to help make the Rockford Area a better place to live and work. The RPCF gave more than two million dollars to worthy organizations until 2011, when the RPCF fund was transferred to the Community Foundation of Northern Illinois for it to manage and to distribute the earnings for scholarships, as described below.

Rockford Products Corporation was founded in 1929 as Rockford Screw Products in Rockford, Illinois, for the purpose of manufacturing fasteners (nuts, bolts and screws) for a wide range of customers and industries. It was privately and locally owned until the Company was sold in 1976 to Rexnord, a publicly owned conglomerate headquartered in Milwaukee, Wisconsin. Rexnord subsequently sold the Company, by then known as Rockford Products Corporation, to the employees of the Company in 1985. This local ownership continued until 2007 when its two business units – Rockford International (sourcing & inventory management business) and Rockford Cold Formed Products (manufacturer of engineered cold formed components business) were sold.

For 78 years, 1929 through 2007, the Company effectively served a wide range of industries, including: Automotive, Truck, Steel, Construction, Engines, Retail, Wholesale, Distribution, Appliance and many more. The products provided to both domestic and international customers included: standard fasteners (manufactured and sourced), inventory management, merchandising, and a wide range of special and engineered cold formed components for safety-critical applications and others requiring consistent high quality. This was accomplished by a strong commitment to zero defects. Consequently, the Company earned a well-deserved reputation, both domestically and internationally, as a highly capable top-quality supplier of choice.

By establishing this fund with the Community Foundation of Northern Illinois, the RPCF ensures that Rockford Products Corporations' community support will continue in perpetuity. Grants from the fund will help worthy Rockford Area recipients obtain a college education, thereby continuing the emphasis the Company put on education and job training. The Company knew and embraced the importance of a good education and the positive impact education has on the lives of the individual recipients and thus, the community.

It is the intent of the Rockford Products Corporation Foundation that this scholarship fund will be a permanent tribute to both the thousands of dedicated employees of the Company during its 78 years and to the Company's dedication to improving the Rockford Community.
---
Would you like to support the Rockford Products Corporation Foundation Scholarship? You can make a donation directly to this fund, to help grow its impact and ability to provide educational resources for students in our community — forever!