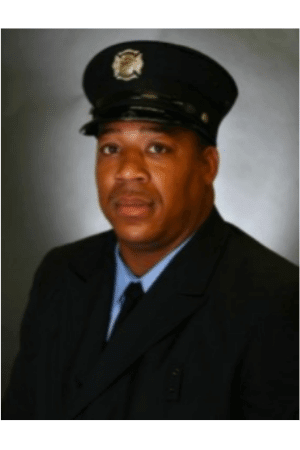 Terrance Freeman Sr. Memorial Scholarship
Supporting students in the firefighting community.
Eligibility Criteria
Applicants must:

- Currently reside in Boone, Ogle, or Winnebago County.
- Be a member or a family member of a member of the IAFF Local 413 Firefighters, or studying fire science or to be an EMT.
- Demonstrate financial need.
Particulars
Academic performance will be given high priority consideration in the selection process.
Recipients must be enrolled in a minimum of nine semester hours in the upcoming school year.
Written Prompt
Each CFNIL scholarship is created with a specific purpose in mind. As you complete the application, the system automatically matches you with every scholarship for which you are eligible and will present you with a specific written prompt for each. You're encouraged to craft a unique response to each prompt to show the reviewers why you're the best candidate for that scholarship.
Scholarship Background and Intent
June 8, 1972 – November 22, 2009

Terrance D. Freeman Sr. was born in Chicago on June 8, 1972 and died on November 22, 2009. Firefighter Freeman passed away of an apparent heart attack several hours after coming off his shift during which he had responded to multiple emergency calls and the U. S. Fire Administration ruled that he officially died in the line of duty.

Terrance Freeman was a Rockford Firefighter since February 23, 2005. During his career, he was stationed at Ladder Co. #2, Engine Co. #4, Ladder Co. #1, Engine Co. #1, and at the time of his death, Terrance was earning his Paramedic rating at Engine Co. #3.

Terrance was recognized for excellence in customer service and was survived by his wife and six children.
---
Would you like to support the Terrance Freeman Sr. Memorial Scholarship? You can make a donation directly to this fund, to help grow its impact and ability to provide educational resources for students in our community — forever!