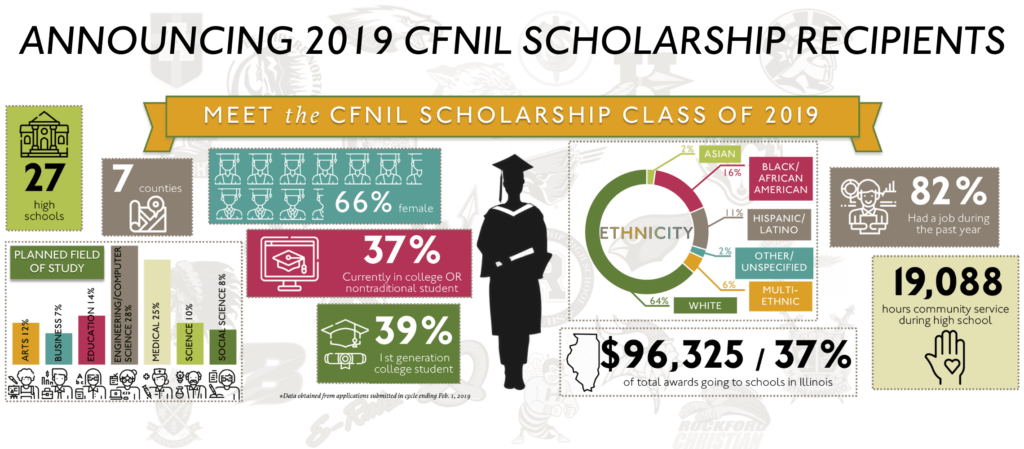 135 students. 27 high schools. 156 awards totaling $263,880.
May 1, 2019
The 2019 Community Foundation of Northern Illinois Scholarship cycle was one for the record books!
Nearly one hundred community volunteers read and reviewed 1,127 applications from 399 students. Thanks to their hard work, the generosity of donors, and the exceptional efforts of the students of our region, CFNIL is pleased to announce the awards made in this 2018-2019 scholarship cycle.
The full list of recipients is posted online:
https://www.cfnil.org/2019-scholarship-recipients/
The 2019 CFNIL Scholarship Report, which includes the full list of recipients, also includes aggregate data about the CFNIL Scholarship Class of 2019 in the form of an infographic. Check out the report HERE.
CFNIL will host the second-annual Scholarship Award Night to recognize all recipients, donors, and volunteers on June 13, 2019. Full details may be found online: https://www.cfnil.org/scholarshipnight/