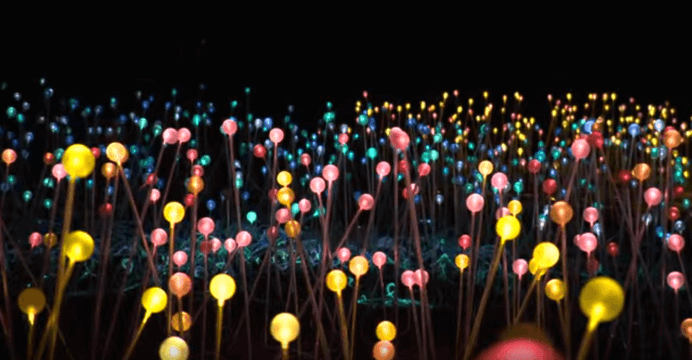 Bruce Munro: LIGHT
The Bruce Munro: LIGHT exhibit at the Nicholas Conservatory & Gardens opened in June and will continue to illuminate our region until November.There's nothing quite like it. The lights come alive at dusk, the color and intensity ripples throughout the garden, and the Sun sculpture – inspired by the Rockford Park District's logo – radiates with local pride.
The exhibit, which was assembled by local volunteers, has the power to change how you see Rockford. Stop in for an evening stroll at 1354 N. 2nd Street in Rockford.
CFNIL was honored to support the exhibit with a $35,000 grant as part of our Fall 2016 Community Grants cycle.
(Photographer, Mark Pickthall, Image copyright Bruce Munro.)