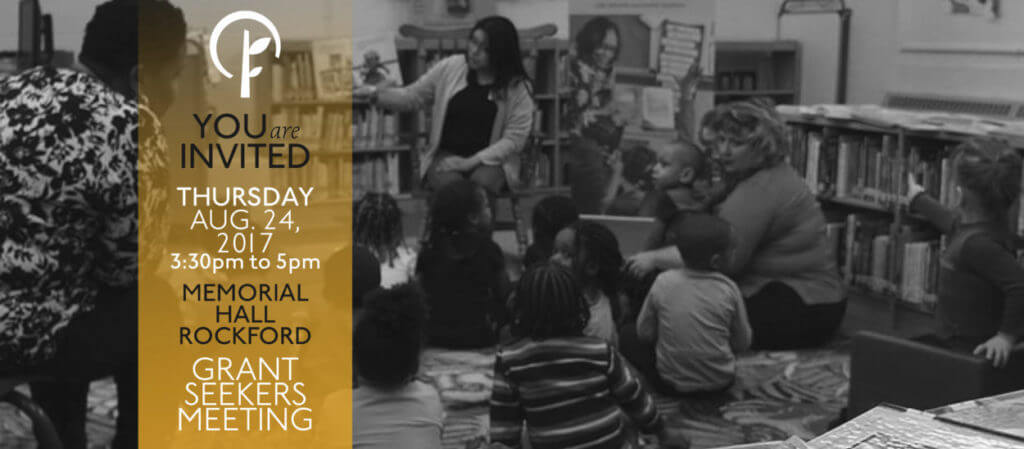 You're invited to CFNIL's Grantseekers Meeting on August 24
Are you interesting in applying for Community Grants, CFNIL's largest and broadest grants program? Come to CFNIL's annual Grantseekers Meeting at Memorial Hall in Rockford (211 N. Main Street) on Thursday, August 24, 2017 from 3:30 to 5 p.m.
At the meeting, CFNIL staff will present information about:
The registration process and application updates;
Funding priorities, including updated Education Works criteria;
Outcomes and measuring results; and
Promotion of funded projects, programs, and events.
Staff will take questions from attendees at the end of the meeting.
In the last cycle for Community Grants, CFNIL committed $1,193,221 to 54 projects, programs, and events in the areas of Arts & Humanities, Education, Health, Human Services, Sustainable Community, and Youth & Families. It was the largest single Community Grants cycle in CFNIL's history and included the largest individual grant made through Community Grants. (To learn more about last year's grant cycle, read our summary report.)
Prior to the event, CFNIL will update our grant guidelines, application, and supporting materials. Be sure to check our Community Grants page and future emails to stay abreast of the most current information.
You can RSVP here.