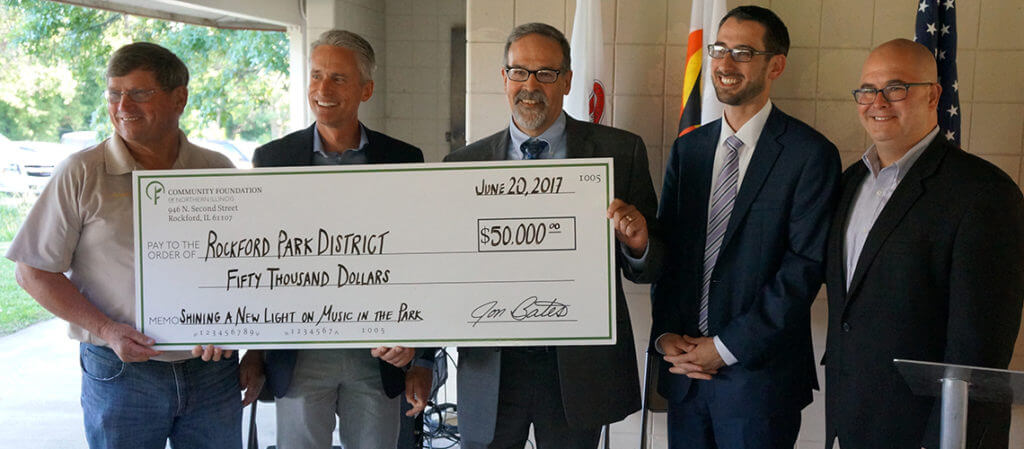 CFNIL Grant Brightens the Band Shell at Sinnissippi Park
This week, the Community Foundation of Northern Illinois was honored to present a $50,000 check to the Rockford Park District to improve the sound and lighting systems at Sinnissippi Park's Music Shell. The new systems will improve concert quality while saving money on energy and maintenance.
Click here to learn more about the concert series at the Sinnissippi Music Shell.
This is one of three recent Rockford Park District projects that CFNIL has supported. CFNIL has made grants to the Rockford Park District to install brighter, more efficient pathway lights on the Rock River Recreation Path and to support the Nicholas Gardens & Conservatory for the Bruce Munro: LIGHT exhibit.