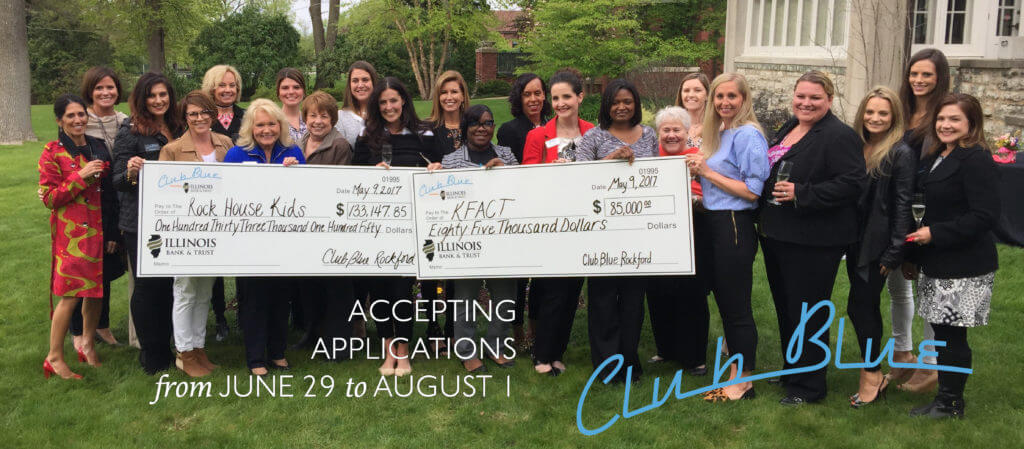 Club Blue Will Accept Applications from June 29 to August 1
The Club Blue Grants Program supports organizations that supply the basic goods and services that promote the safety, health, and well-being of children in our community.
The Club Blue Grant Program will accept applications from June 29 to August 1 at 5 p.m. All applications must be submitted through CFNIL's online application portal.
Applicants can now apply for multiple projects or programs, provided that the activities described are consistent with Club Blue's mission. This year, Club Blue will select one or two recipients and award $200,000. Applicants must request between $25,000 and $200,000 in their applications.
Applicants will state how the funds will be used, name other sources of funding, provide financial statements, and allow Club Blue Rockford members to tour your facility.
Click here to learn how to apply for a Club Blue grant.
To be eligible for funding, an applicant must be a 501(c)(3) nonprofit organization that serves the youth in Boone and/or Winnebago Counties. Over the past six years, Club Blue has raised more than $1.2 million for the following organizations: Mother House Crisis Nursery, Remedies: Renewing Lives, Rock House Kids, Rockford Area Habitat for Humanity, Shirley's Place, Crusader Clinic, and KFACT, Inc.