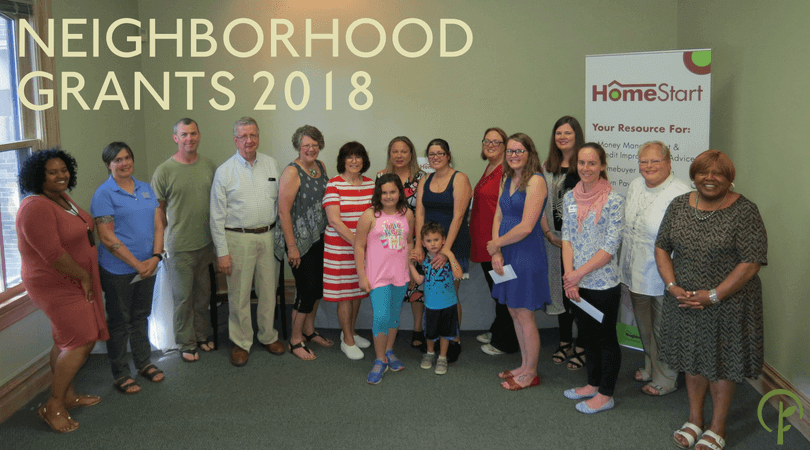 Neighborhood Grants: Improving Quality of Life, Neighbor by Neighbor
July 11, 2018
On May 24, the Community Foundation of Northern Illinois and HomeStart hosted a reception for recipients of the 2018 Neighborhood Grants Program. The Neighborhood Grants Program has been in existence since 1995 and has distributed more than $650,000 to neighborhood groups and organizations that have proposed projects to improve the quality of life of their communities through beautification, crime prevention, celebrations, communication, and education. CFNIL has partnered with HomeStart to administer and expand the availability of funds to neighborhood-based groups for the past three years.
This spring, 13 projects were awarded $22,490; 5 projects received the maximum award of $2,500. The projects will take place across the city over the next year, and we will share some of their stories in the months to come. Today, we share the story of a project titled "Building Identity in Beverly Park".
In 2016, Rockford Area Habitat for Humanity (RAHFH) launched neighborhood revitalization efforts in the Beverly Park neighborhood (bounded by Auburn, Central, and Kilburn streets) by hosting "Party in the Park", a neighborhood-wide, block party-style event at Belden Park. In 2018, RAHFH hosted a three-part town hall series which evolved into regular meetings as a Neighborhood Association.
This newly-formed neighborhood group discussed their desire to build neighborhood identity with signage as more affluent neighborhoods have done. RAHFH applied for a Neighborhood Grant on behalf of Beverly Park, and the awarded funds will support the conceptualization, design, and purchase of neighborhood signage. Neighbors will be engaged in every aspect of the process, including voting on submitted designs at the next Party in the Park in September.
This project will promote civic pride by cultivating a stronger sense of identity and a more positive perception of the neighborhood among residents.  The project also provides an opportunity to build community and empower resident leaders, as the process to design the signage and select signage will be managed by the neighborhood association. As the project unfolds, we will share updates on their progress and the final design for the first-ever Beverly Park branding signage!