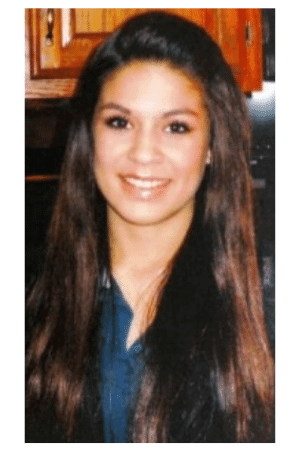 Anna Schiller Scholarship
To provide educational resources to a graduating Rockford Christian High School senior to further their education.
Essay
Please discuss your commitment to service to others. Please share examples of specific actions you have taken that have improved the lives of others or have changed the world around you for the better.
Criteria
Applicants must:
- Be a graduating senior from Rockford Christian High School;
- Demonstrate a strong commitment to improving the quality of life of others;
- Demonstrate the same joyful spirit, kind and compassionate love for others that Anna exemplified through her life; and
- Have a minimum GPA of 2.0/4.0.
Strong preference will be given to applicants who provide a reference from someone familiar with their efforts to improve the quality of life of others. 
Improvement of Quality of Life Reference Questions for Schiller Scholarship
Biography
Anna Louise Schiller was born in Guatemala City, Guatemala. She entered Rockford Christian as a kindergartner and was a sophomore at RCS at the time of her death. As one of her friends said, "Anna was pretty, funny, passionate, caring, determined and an amazing friend." She approached all aspects of life with exuberance, passion and intensity. An honors student, Anna won the JV diving conference her sophomore year, was a starter on the JV basketball team, and shared starting goalie duties on the Varsity soccer team. Anna's enthusiasm for everything she did brought happiness to all those who knew her.
Anna touched many different individuals and organizations during her life. She served at the information desk one Sunday per month at SwedishAmerican Hospital, cooked and served breakfast each month at the Grounds for Life Soup Kitchen, and prepared dinner each month at the Rockford Rescue Mission Women's Crisis Center. She also went on several mission trips to Guatemala. Her family hopes that her kind and compassionate heart will never be forgotten. Anna will be remembered for accomplishing much in her short lifetime, but her greatest legacy will be her selfless love for God, family, community, and future students that she will never know, but who will benefit from the love and generosity of so many who were impacted by her life. Anna always had time for others and the ideal candidate for this scholarship will share her enthusiasm for others and her benevolent spirit.
---
Would you like to support the Anna Schiller Scholarship? You can make a donation directly to this fund, to help grow its impact and ability to provide educational resources for students in our community — forever!