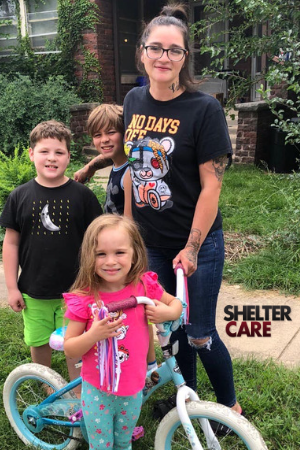 Community Grants Program
Since 1953, the Community Foundation of Northern Illinois has made more than $80,000,000 in grants and scholarships to nonprofits and students. This is possible through the generosity of CFNIL's donors—individuals, families, and organizations committed to improving the region's quality of life. Endowed gifts create reliable funding for current needs and future opportunities. That's the power of endowment!
Some donors choose to support specific organizations, while others provide scholarship funding that helps students get to and through school. Some donors decide that they want their legacy gifts to address the challenges and opportunities of future generations. These endowed gifts support Community Grants, CFNIL's largest and broadest grantmaking program.
CFNIL is pleased to continue its tradition of grantmaking with the Fall 2023 Community Grants cycle. This page reflects our 2023 Community Grant Program Guidelines. Community Grants are made in seven Focus Areas: Arts & Humanities, Career Pathways, Complementary Education, Health, Human Services, Sustainable Communities, and Youth & Families. 
View the Grant Resources page to learn more about applying
We rely on your feedback to guide our grantmaking process. Please do not hesitate to contact us with questions or comments. While we would be happy to clarify any aspect of our application, CFNIL does not offer specific guidance on the design or implementation of your proposed activity during the open application period.